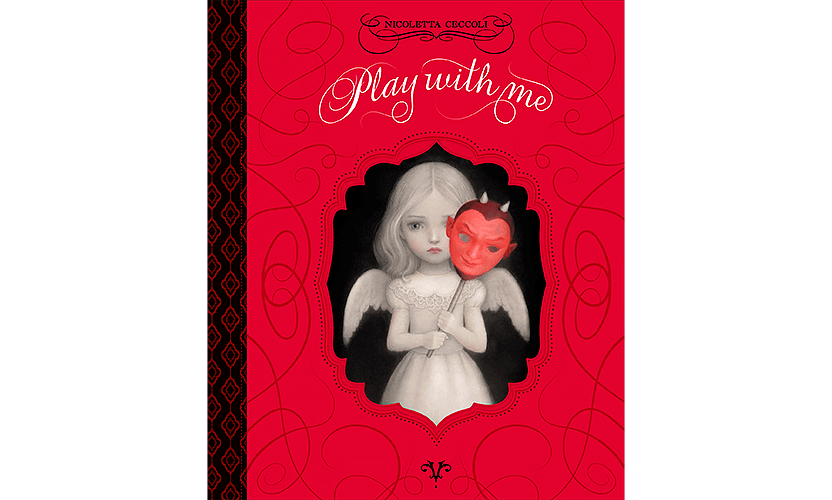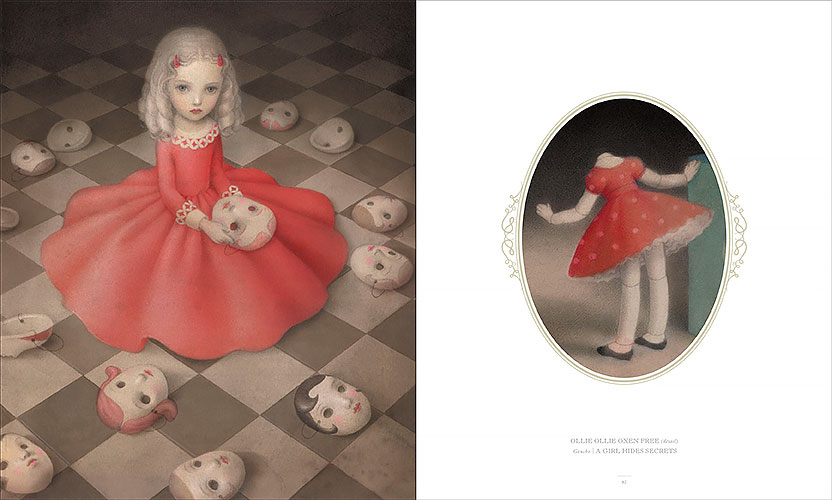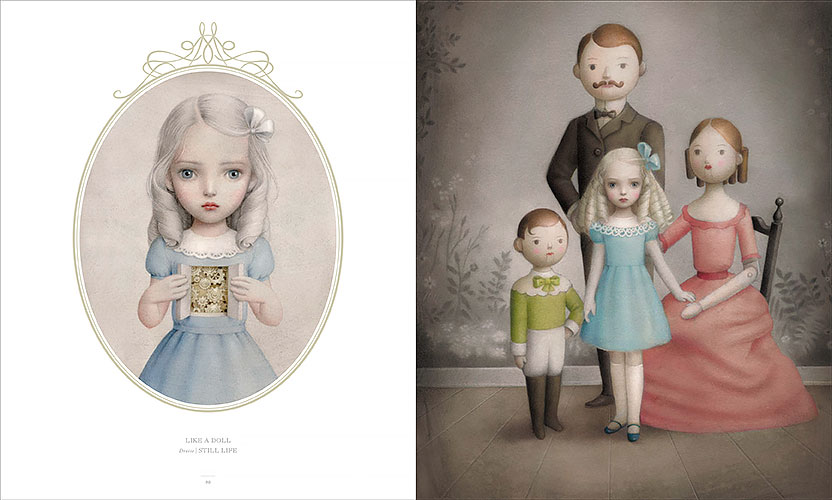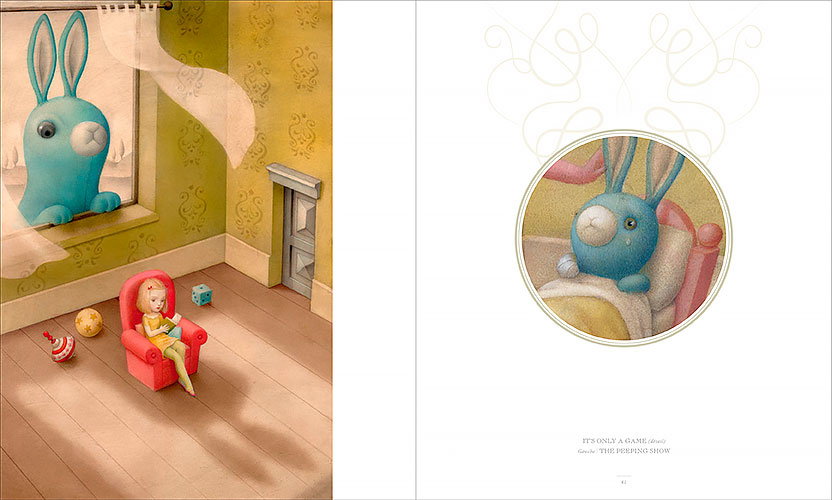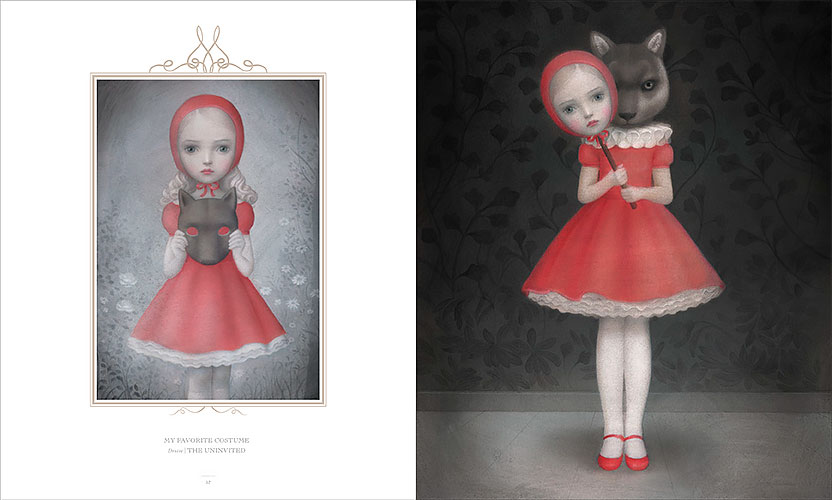 Play with me
Artworks between 2014 and 2018
by Nicoletta Ceccoli
This collection feature dreamlike universes made of toys, in which every perspective is turned out in a disturbing dialectic between living and inanimate, big and small. Floating worlds, inhabited by sprawled princesses and witches of the sea, among whose clutches could fall easily a naive knight. Enticing universes of candy and marzipan with echoes of surrealist suggestions dominated by dolls with porcelain skin and pink cheeks, graceful and well dressed but far from being as fragile as they seems.
Publisher: Venusdea Label, Soleil, France, 2018
Publisher: Logos Edizioni, Italia, 2018
Daydreams
Artworks between 2010 and 2014
by Nicoletta Ceccoli
Together dreamy, melancholic and seductive this collection is characterized by the recurring theme of the loss of innocence, which is revealed through fragile heroines, staged in a daily life full of paradoxes and theatrical solitudes. These innocently sensual girls seduce without complete awareness. They live a delicate stage of life, when innocence vanishes and the idea of sin emerges. The princesses in this book do not wait to be saved by a charming prince. Closed in their castles and labyrinths, they affirm their strength and independence, but also their solitude.
Publisher: Venusdea Label, Soleil, France, 2013
Publisher: Logos Edizioni, Italia, 2014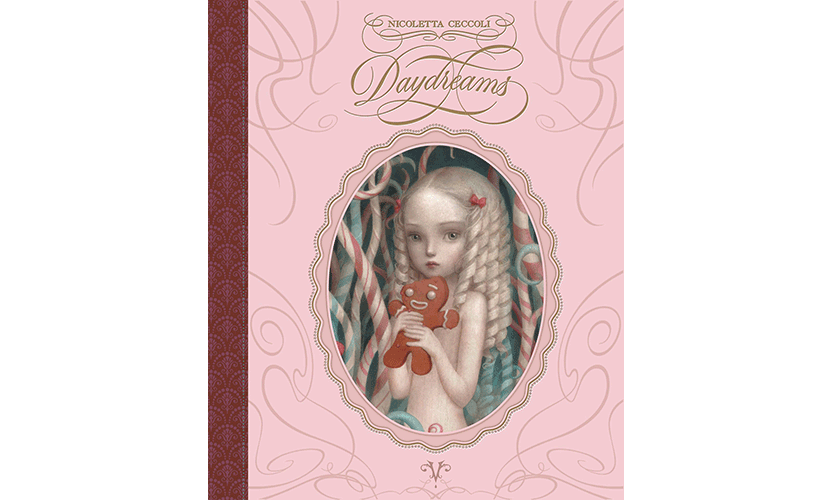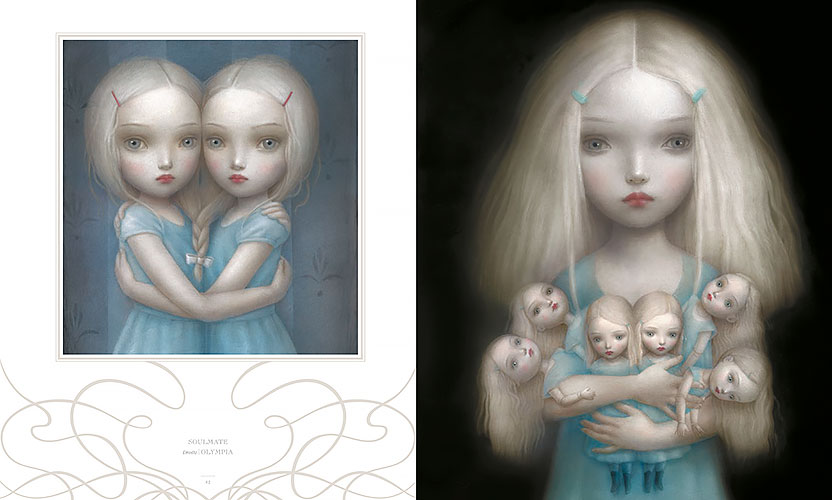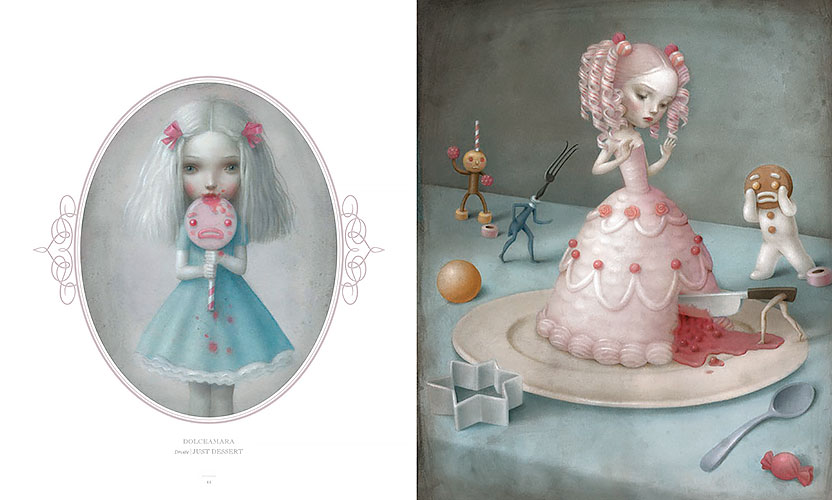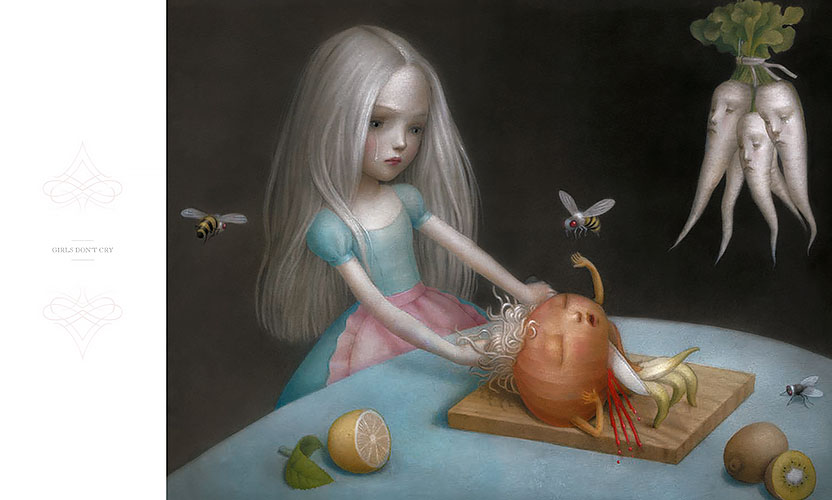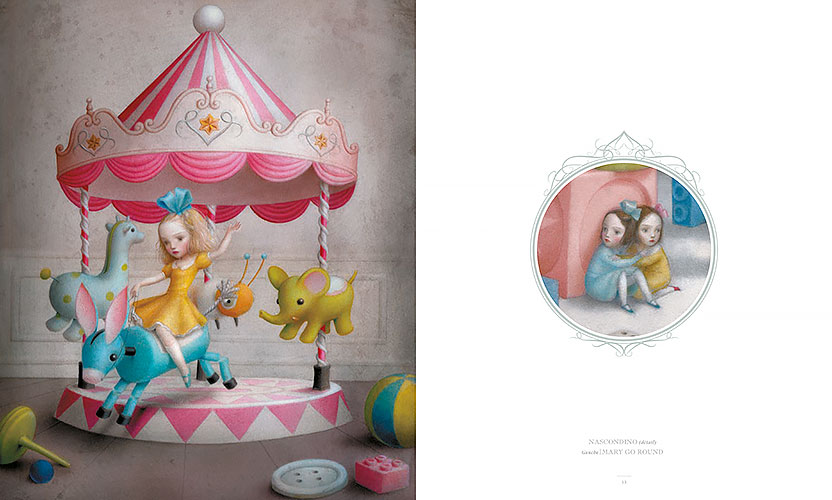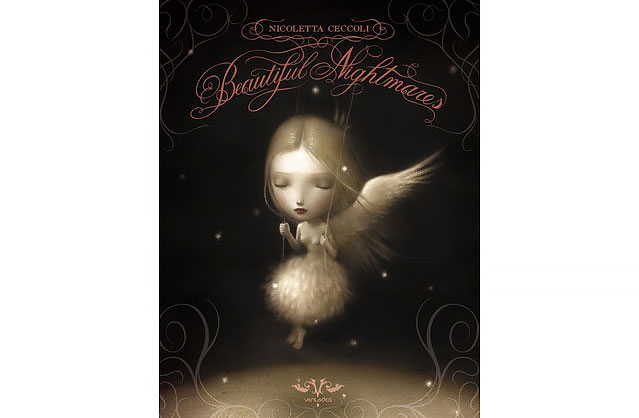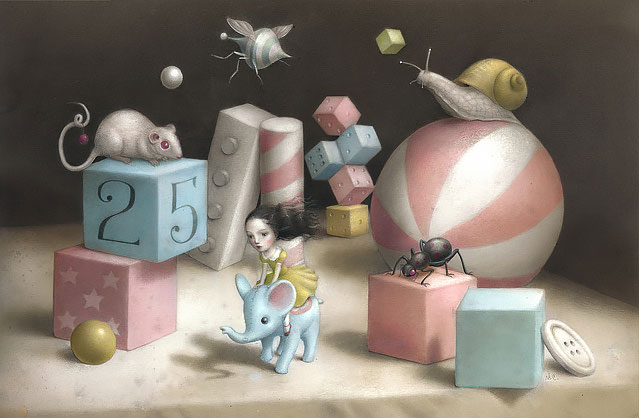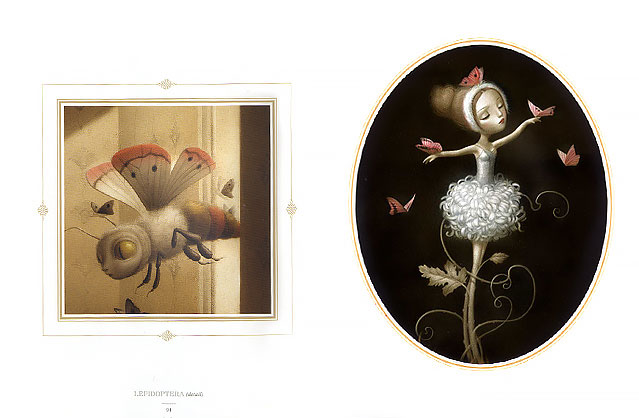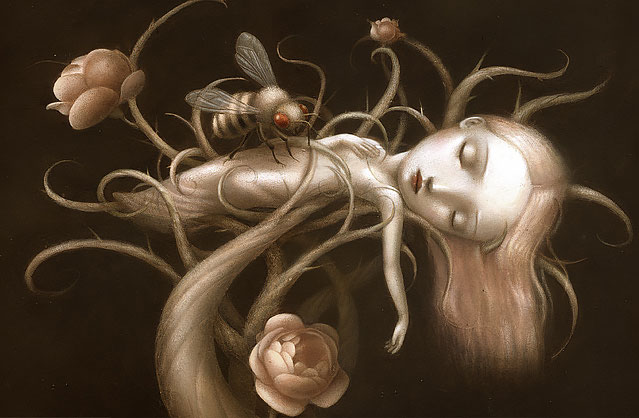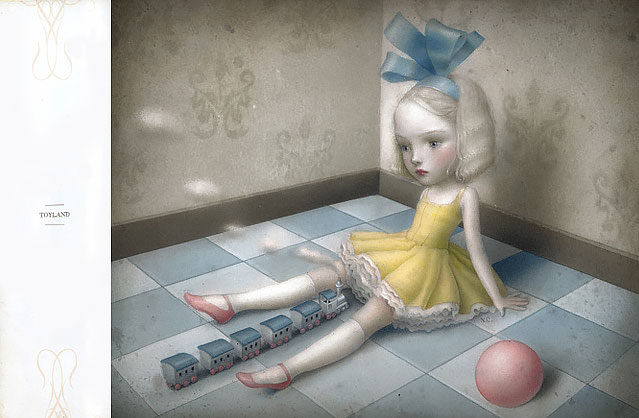 Beautiful Nightmares
Artworks between 2006 and 2010
by Nicoletta Ceccoli
A collection of sweet creatures, fragile and icy, tamers, sirens, master of the house, insect women,amazons, ethereal and terrifying figures living in a land of toys, in a world that echoes surrealist suggestions.The dolls in this collection with porcelain skin are anything but fragile and innocent.
Publisher: Venusdea Label, Soleil, France, 2010
Publisher: Logos Edizioni, Italia, 2014
Resta con me
The sweet, ethereal and terrifying creatures of Nicoletta Ceccoli are back to enchant us, this time by telling us a love story. Her girls with icy and intense faces and porcelain skin are still immersed in surrealist settings, surrounded by sweets and toys, most of which look old style and vaguely disquieting. In their suspended world in pastel tones, they give a choral voice to the lines of a delicate and moving poem. To win the princesse love, the prince doesn't have to defeat evil warriors, dragons or other monsters – he has to overcome her doubts, learn to listen to her, slowly taking off the mask that hides her true nature. Only then will the two lovers finally be able to leave together. But what would happen if even love were a game, a dream?
Publisher: Logos Edizioni, Italia, 2019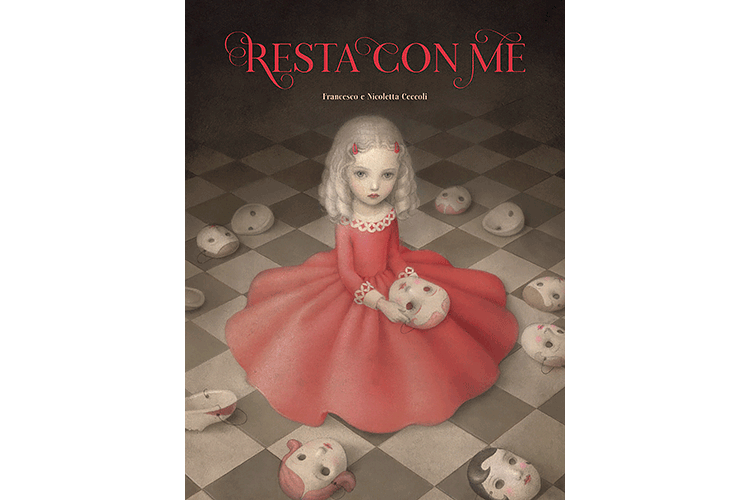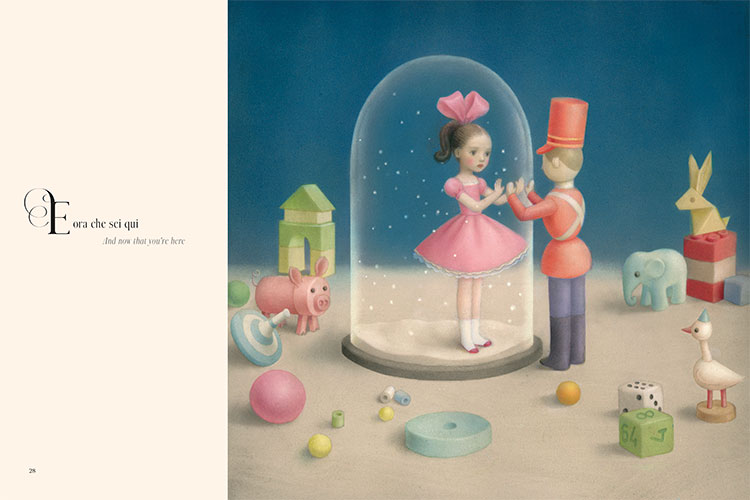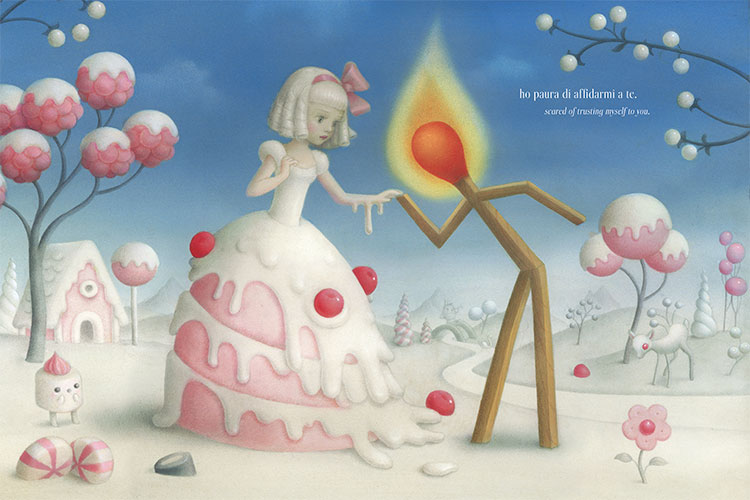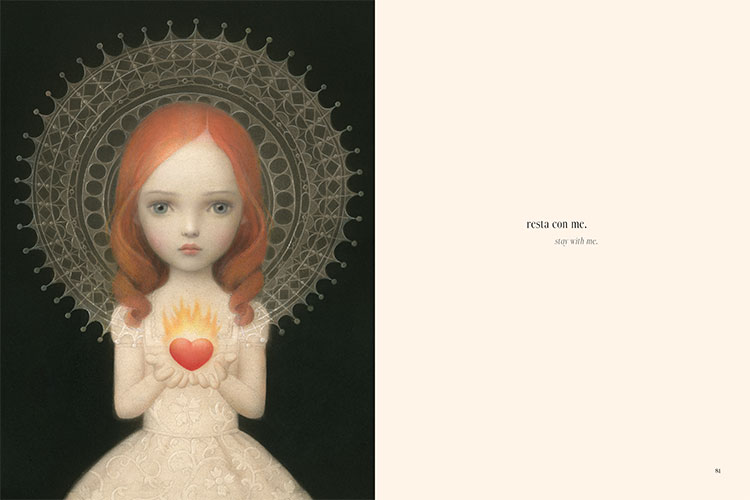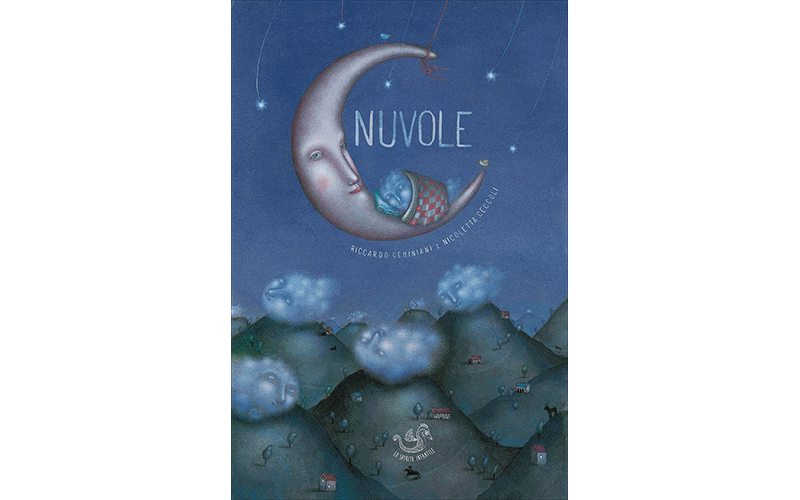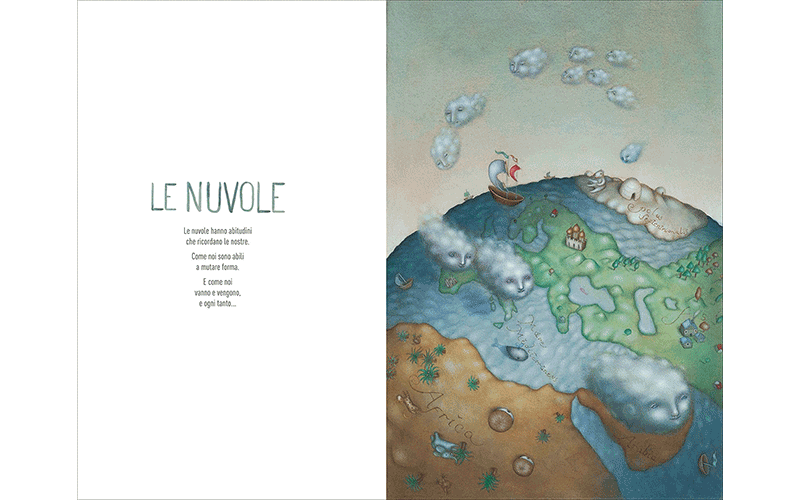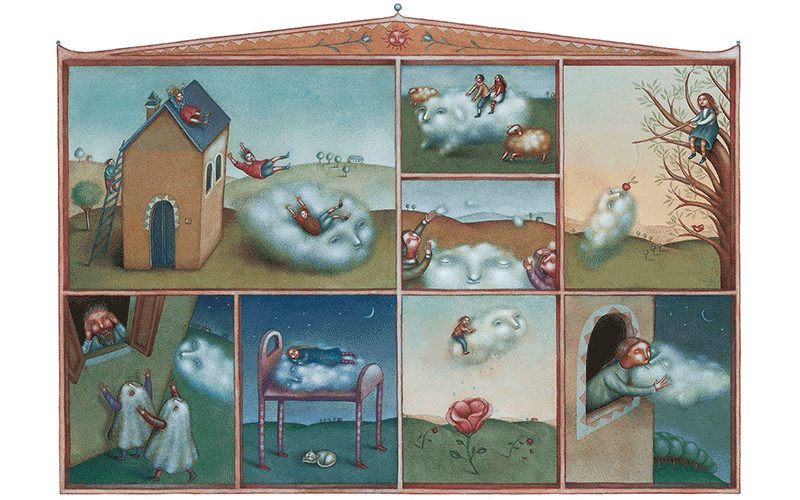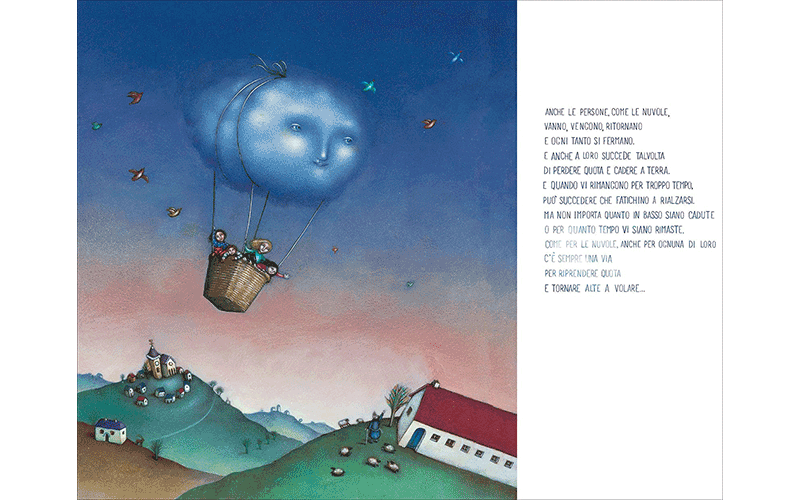 Nuvole
by Riccardo Geminiani (Author), Nicoletta Ceccoli (Illustrator)
A text by Riccardo Geminiani, illustrated by Nicoletta Ceccoli in 1998 and reissued in 2021, a whimsical journey between heaven and earth, which tells the encounter between clouds and men.
A book about the beauty of feelings, lightness and the art of getting back up.
Publisher: Lo Spirito Infantile, 2021
The girl in the castle inside the museum
Once there was a girl who lived in a castle. The castle was inside a museum. When children visited, they'd press against the glass globe in which the castle sat, to glimpse the tiny girl. But when they went home, the girl was lonely. Then one day, she had an idea! What if you hung a picture of yourself inside the castle inside the museum, inside this book? Then you'd able to keep the girl company.
Publisher: Schwartz & Wade
2008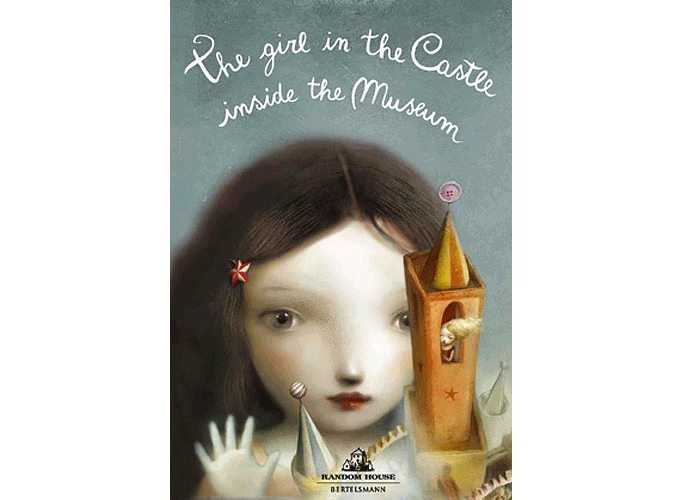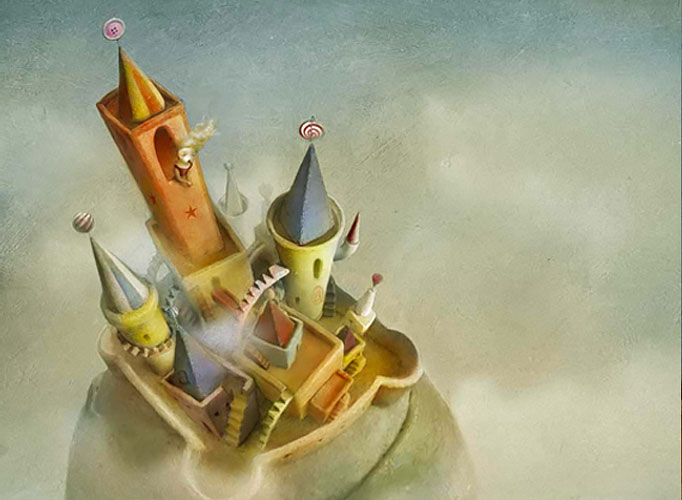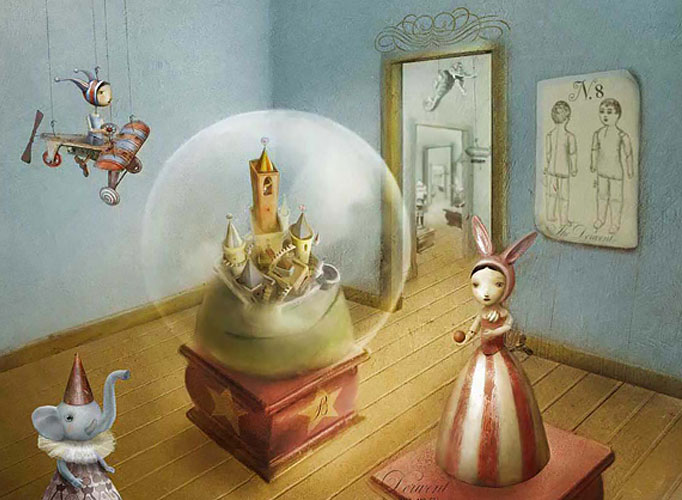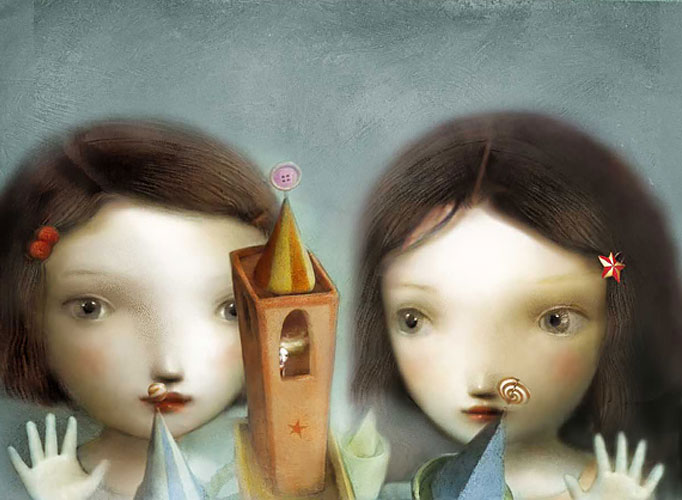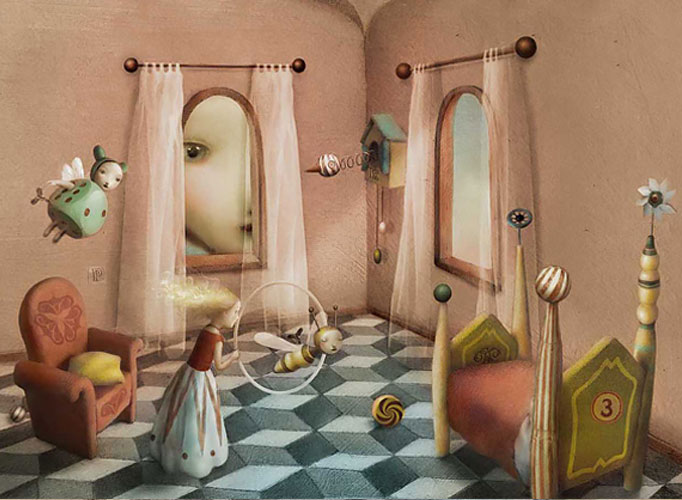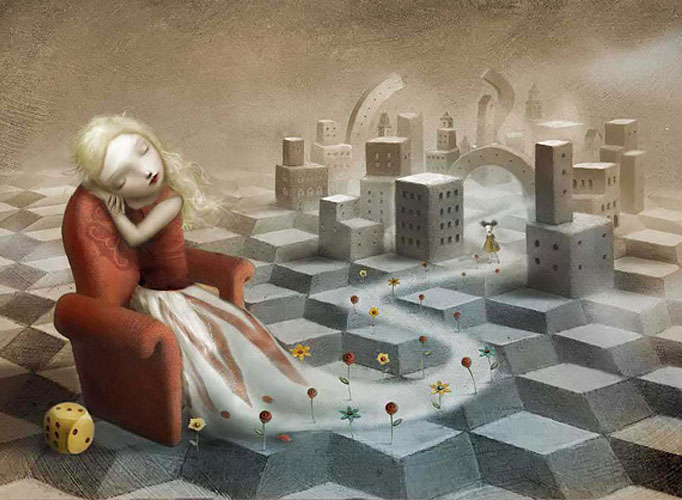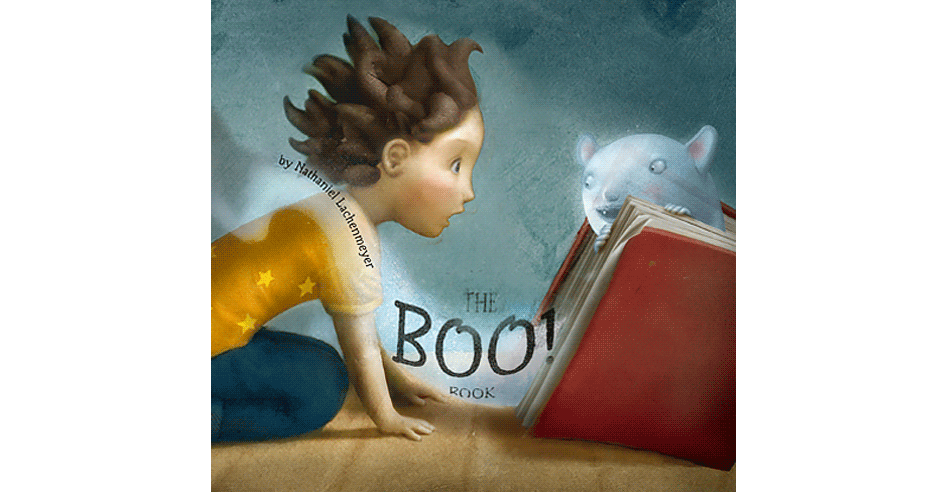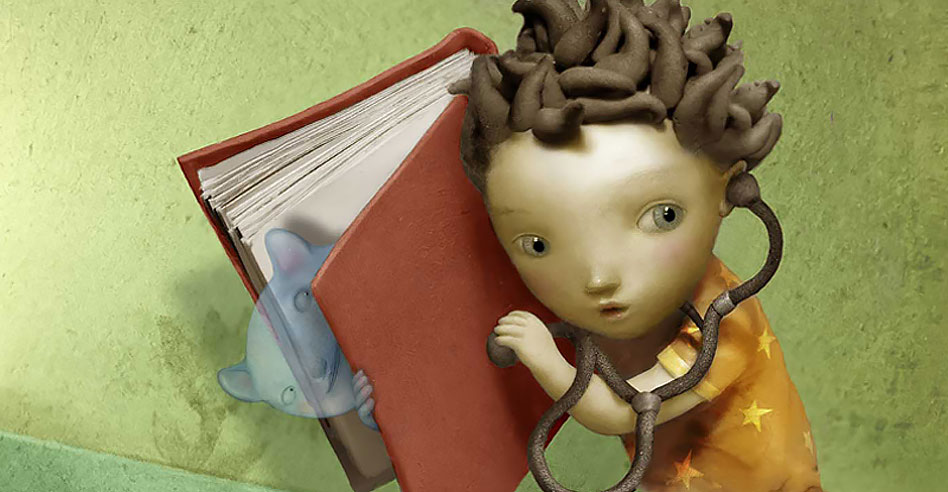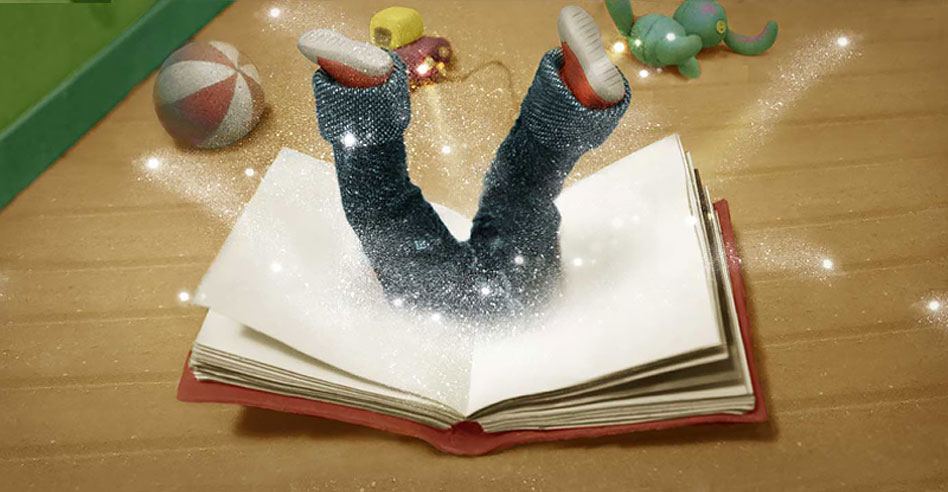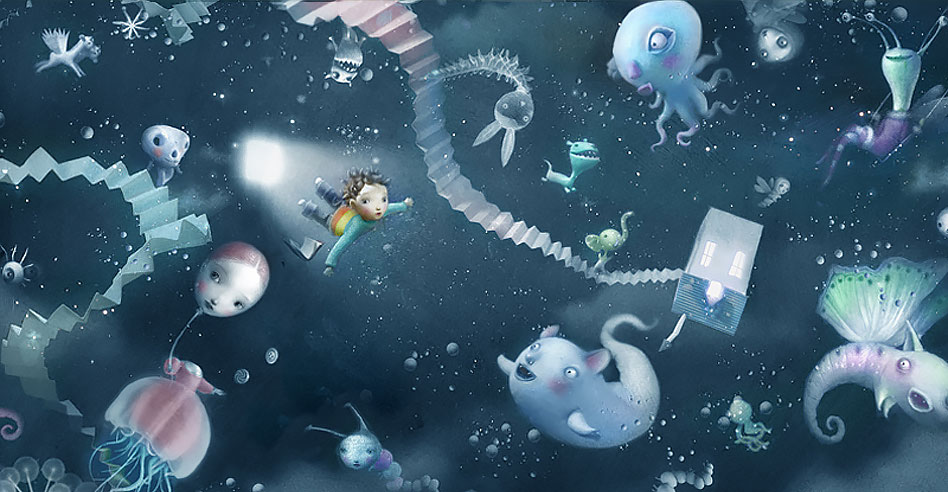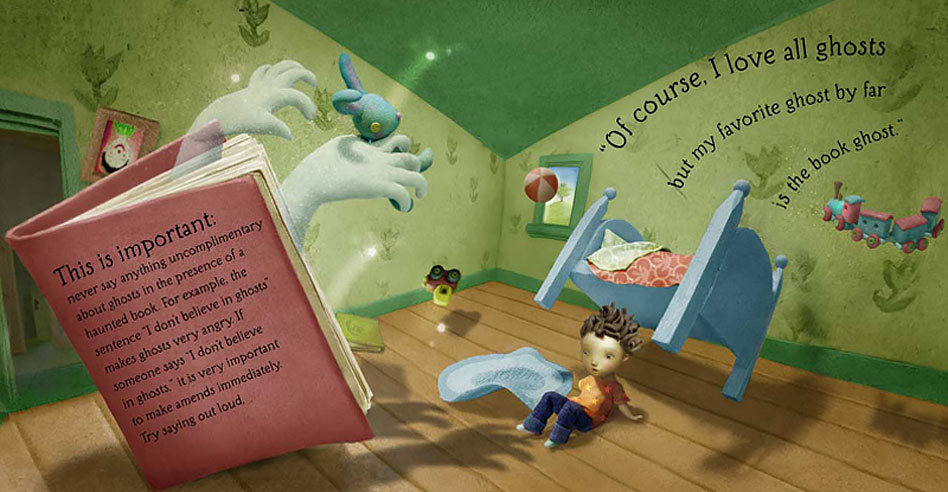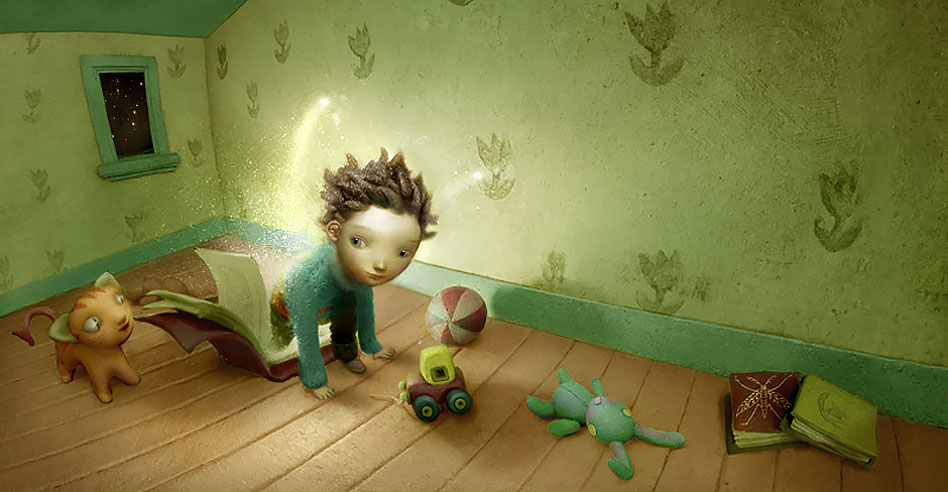 The Boo book
by Nathaniel Lachenmeyer (Author), Nicoletta Ceccoli (Illustrator)
Everyone has heard of haunted houses. You know, the ones that the mailman crosses the street to avoid. But it turns out that books can be haunted too. Of course all books are full of surprises—but The Boo! Book has a spooky one: A ghost! He rearranges the words, flips the pictures upside down, and waits very patiently for his special version of a surprise ending.
Publisher: Atheneum Books for Young Readers
2012
Oscar and the mooncats
Oscar the cat loves his boy. He also loves to climb way up where he can see everything. He jumps onto the fridge, onto the bookshelf, and onto the roof of the garage, but if he jumps just a little bit higher, his view would be out of this world. With the mightiest leap of his life, Oscar makes it all the way to the moon. Oscar makes some new friends there.
Publisher: Houghton Mifflin Books for Children
None edition
2007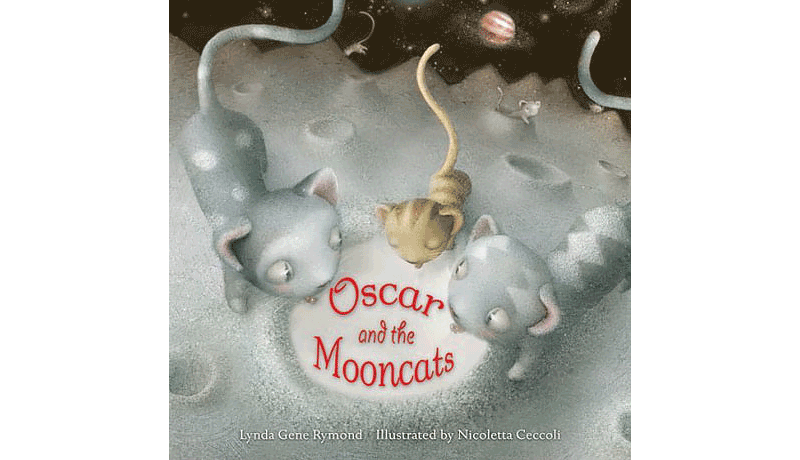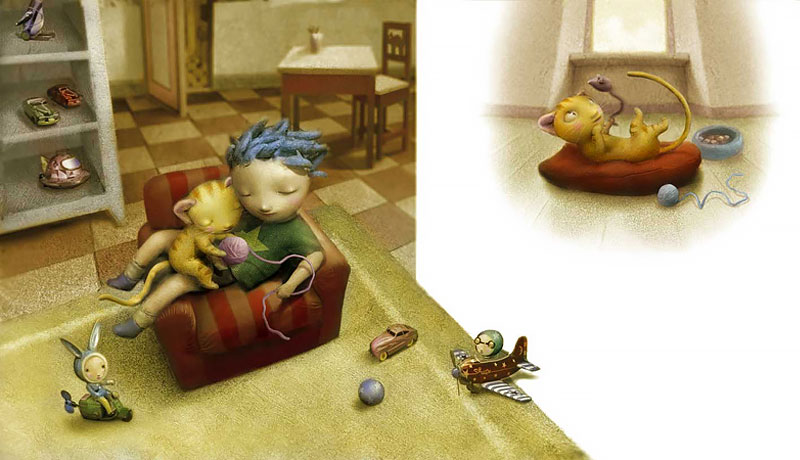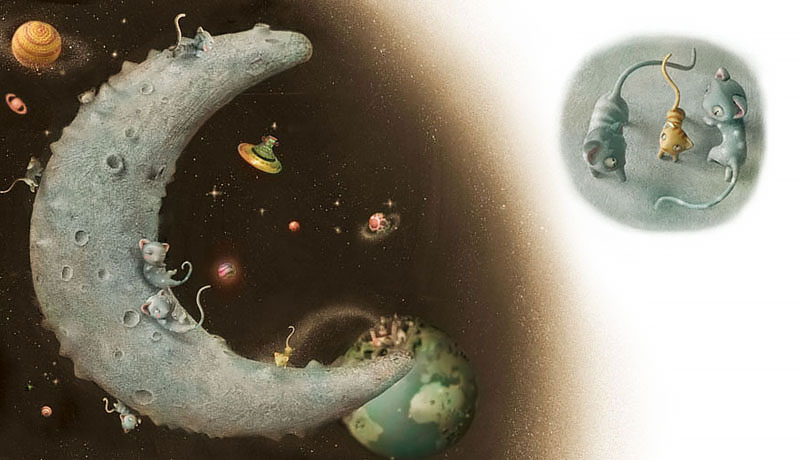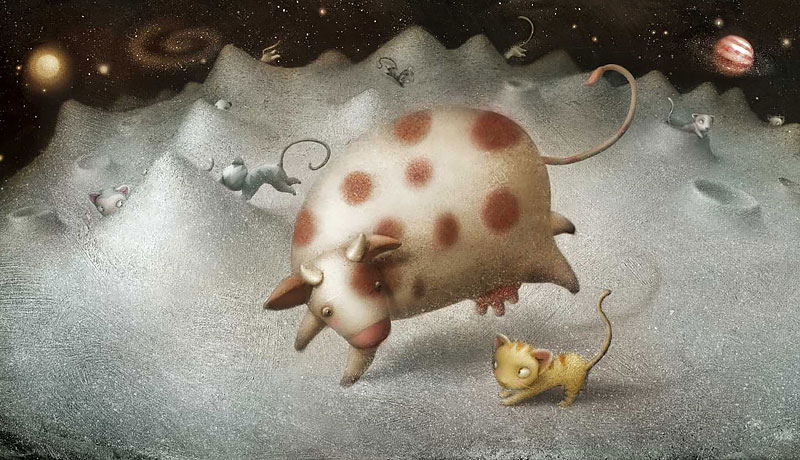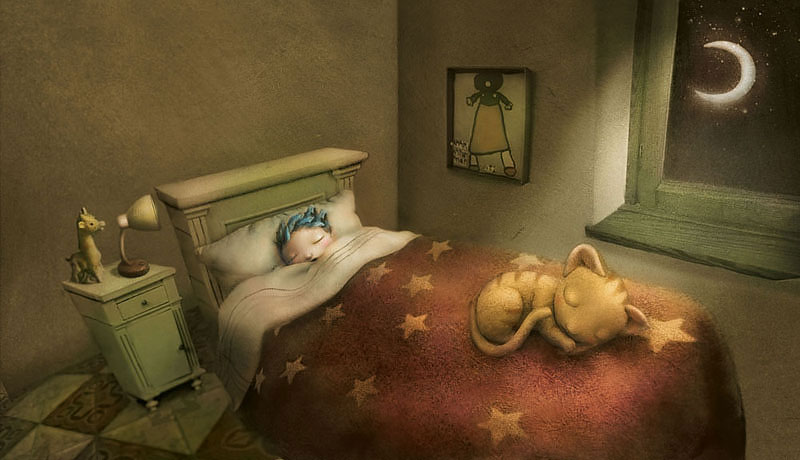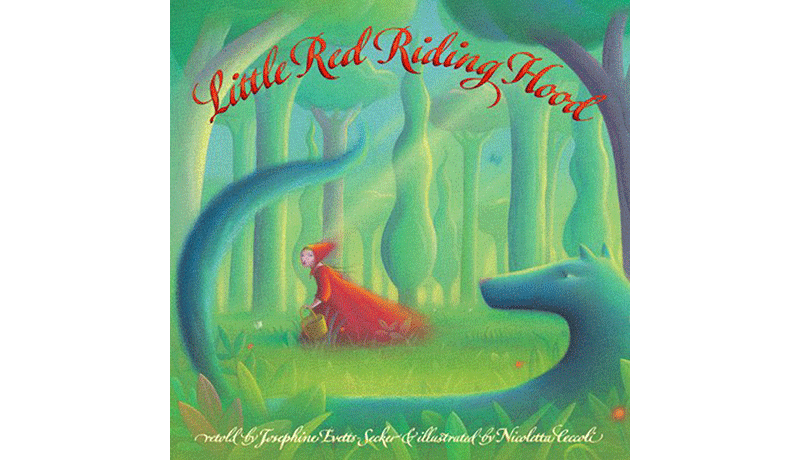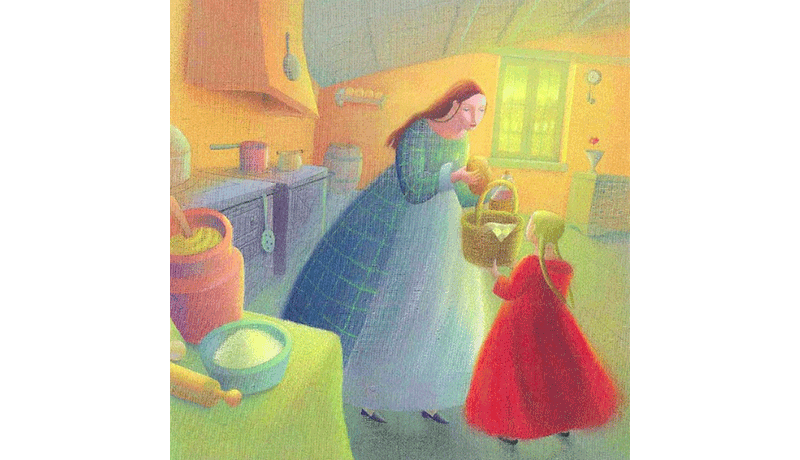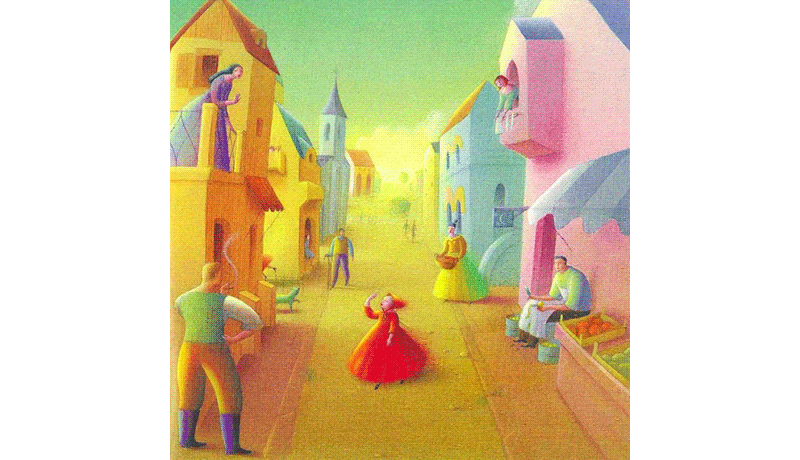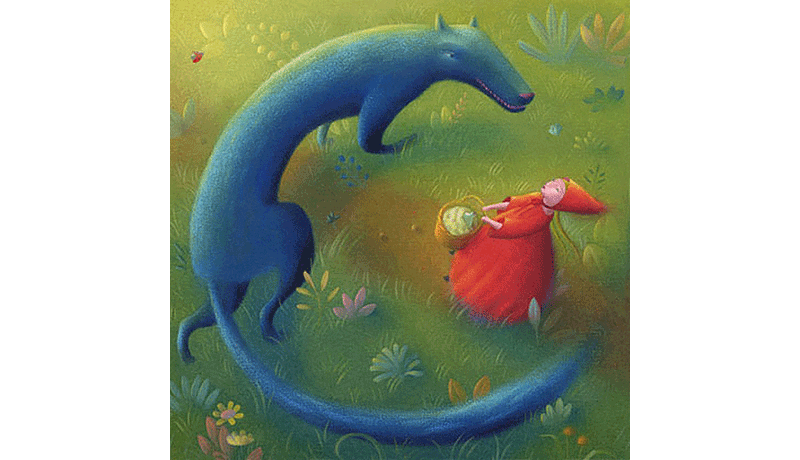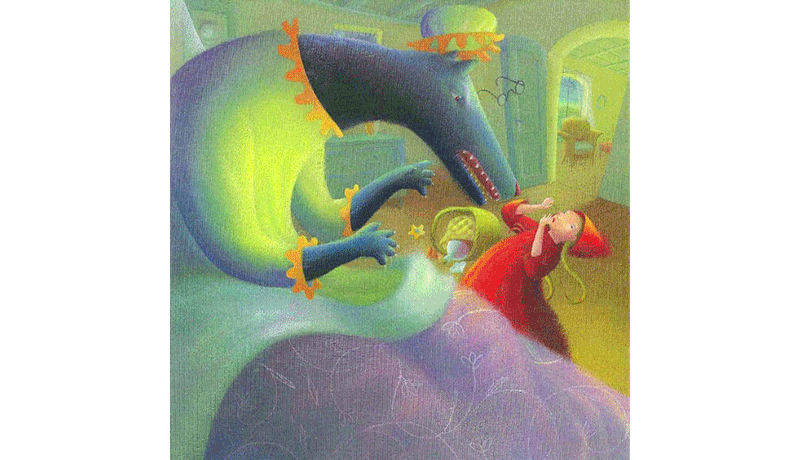 Little red riding hood
by Josephine Evetts-Secker (Author), Nicoletta Ceccoli (Illustrator)
A retelling of the classic children's fairytale. Children will delight in the drama of the story as the wolf masquerades as Little Red Riding Hood's Grandmother and lures the little girl into his trap.
Publisher: Barefoot Books
2004
Le avventure di Pinocchio
by Carlo Collodi, Nicoletta Ceccoli (Illustrator)
Characters who impersonate wisdom, providence, love and the spirit of sacrifice, the temptations and dangers of the world. The path we all have to do to become mature, balanced and wise it is always very difficult, full of obstacles but if we can overcome all the tests, the prize will be the best we can hope for.
Publisher: Arnaldo Mondadori Editore
2001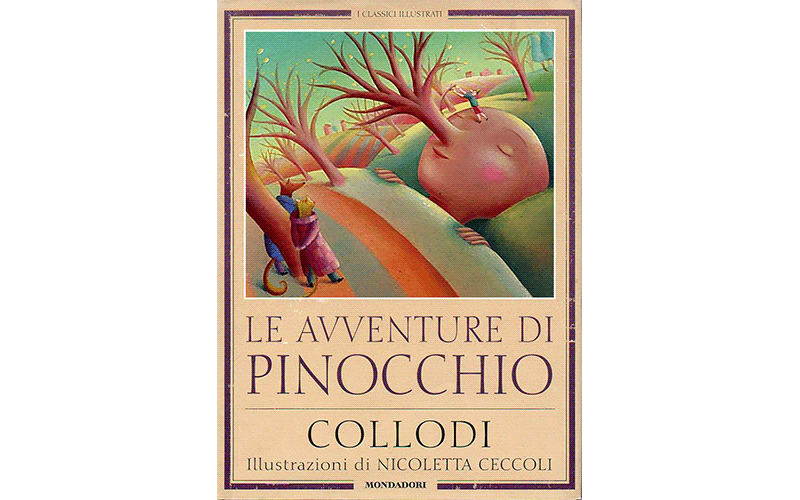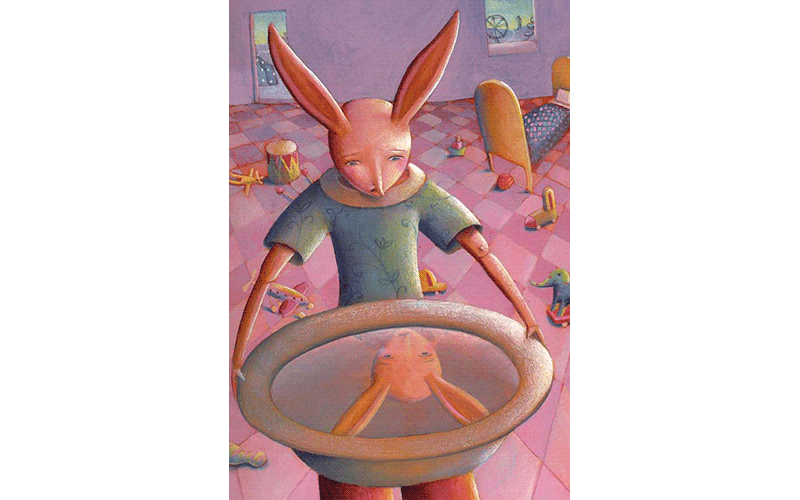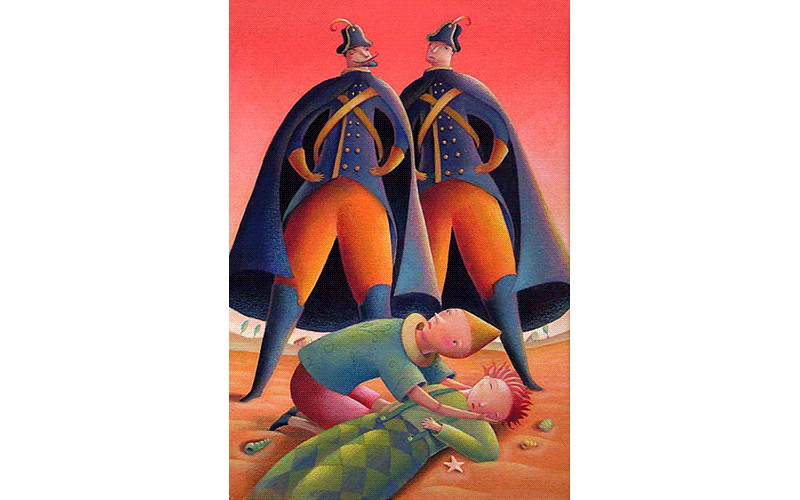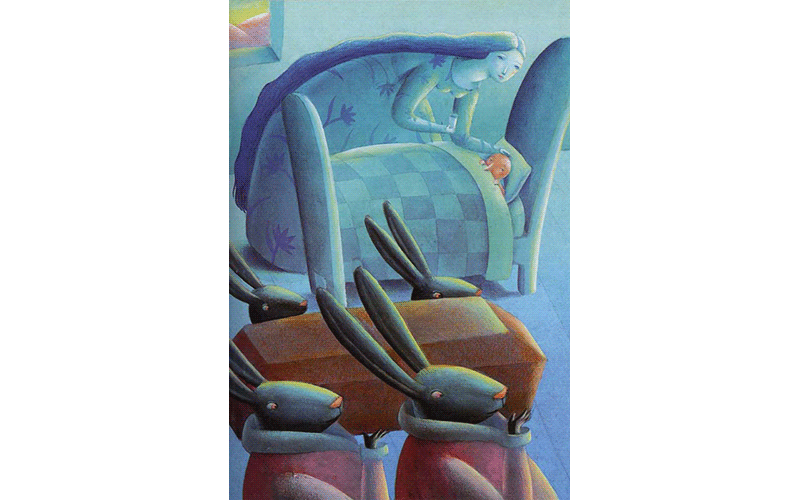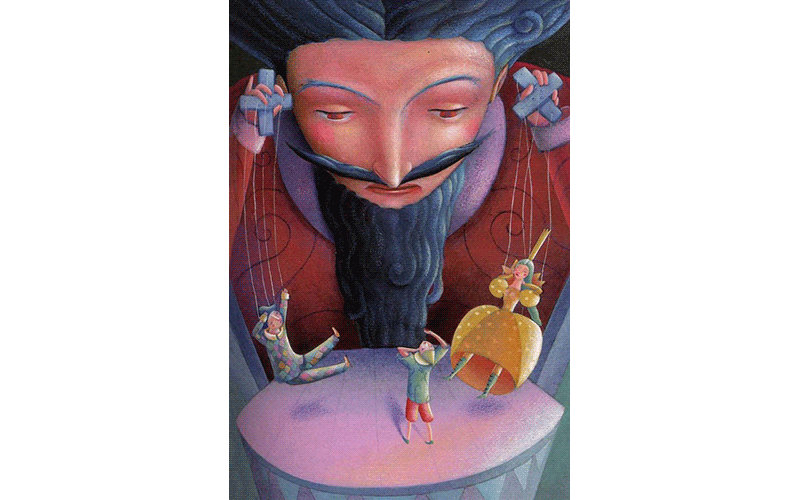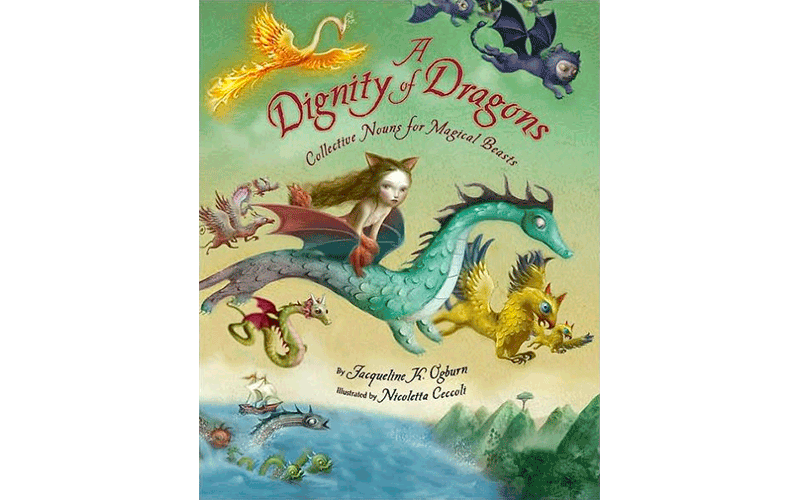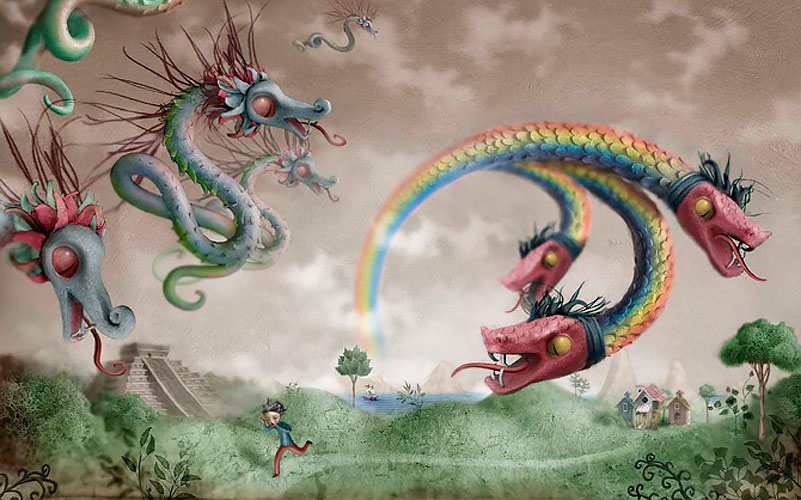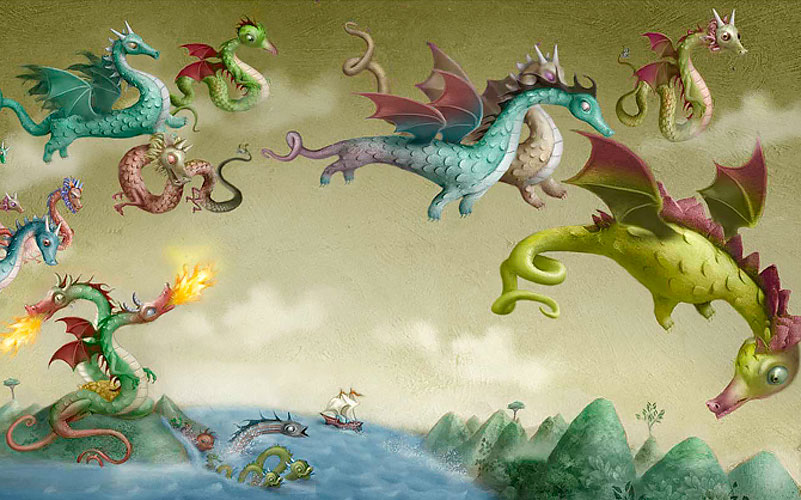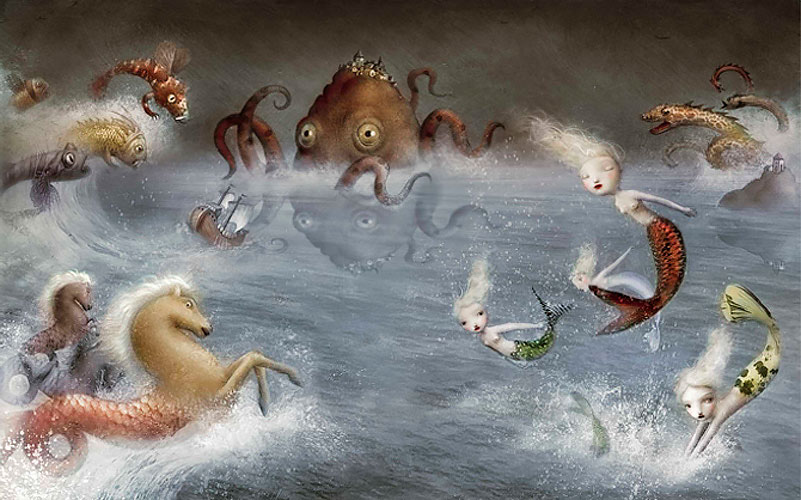 A Dignity of Dragons
by Jacqueline Ogburn (Author), Nicoletta Ceccoli (Illustrator)
Publisher: HMH Books for Young Readers
2010
La foresta radice labirinto
by Italo Calvino, Nicoletta Ceccoli (Illustrator)
In a town tangled by an inextricable forest, a king finds himself wandering in a labyrinth of roots that look like branches, branches that blend with the roots struggling to reach his palace. The beautiful Verbena and the young Mirtillo, the unfaithful stepmother and the traitor minister are wandering in the forest also. The return to the palace seems impossible, and we must seek and chase after the torches, until the mystery of the forest-root-labyrinth will be resolved. The "forgotten" fairy tale of one of the greatest Italian writers: a singular, complex and fascinating story both for adults and children.
Publisher: Arnaldo Mondadori Editore
2001