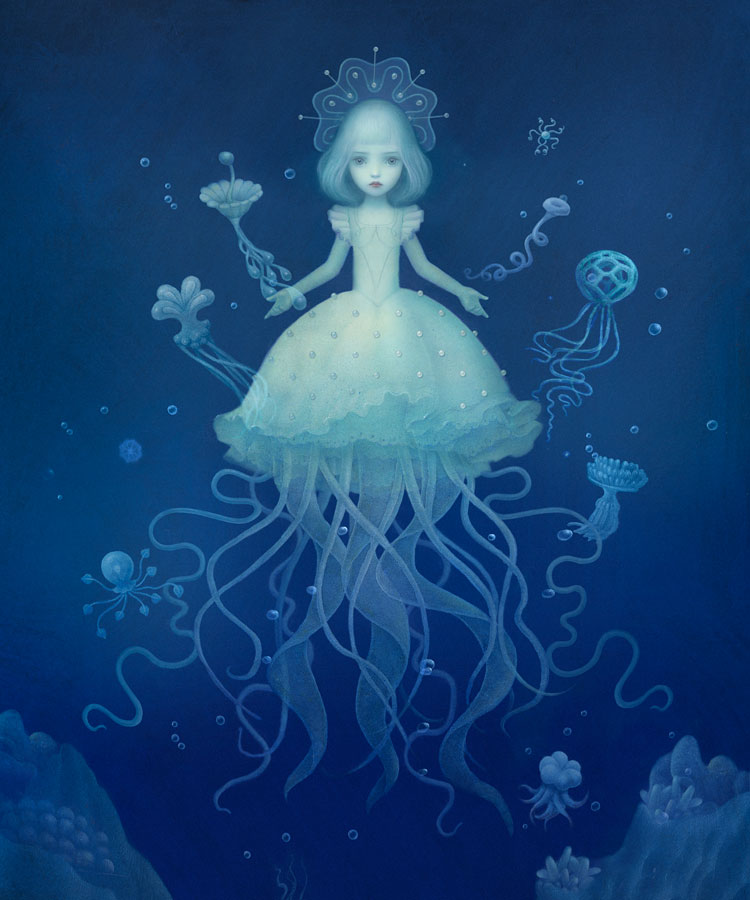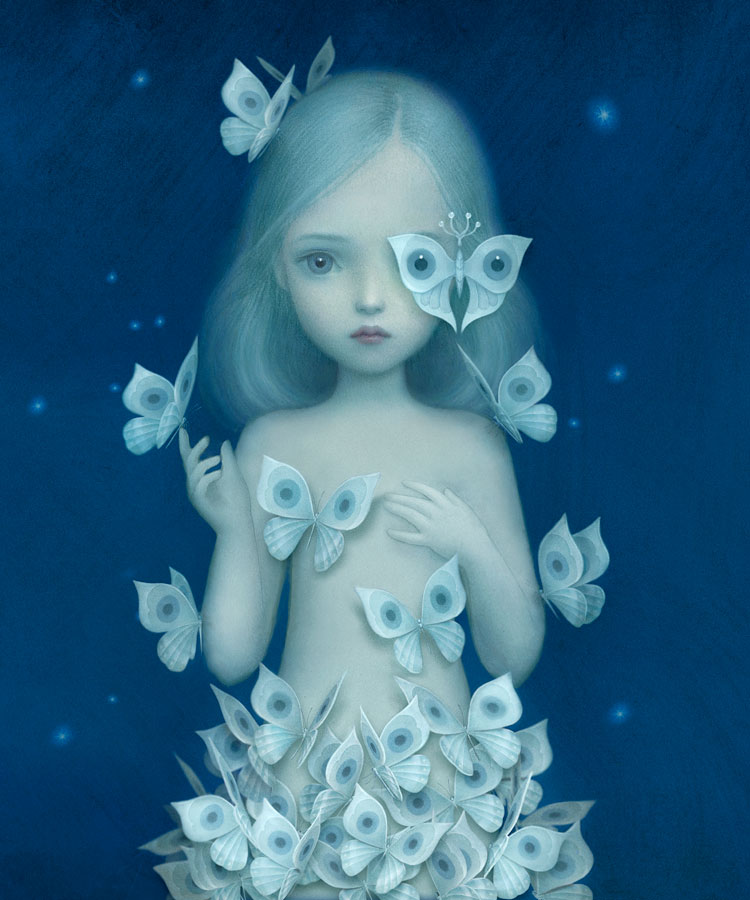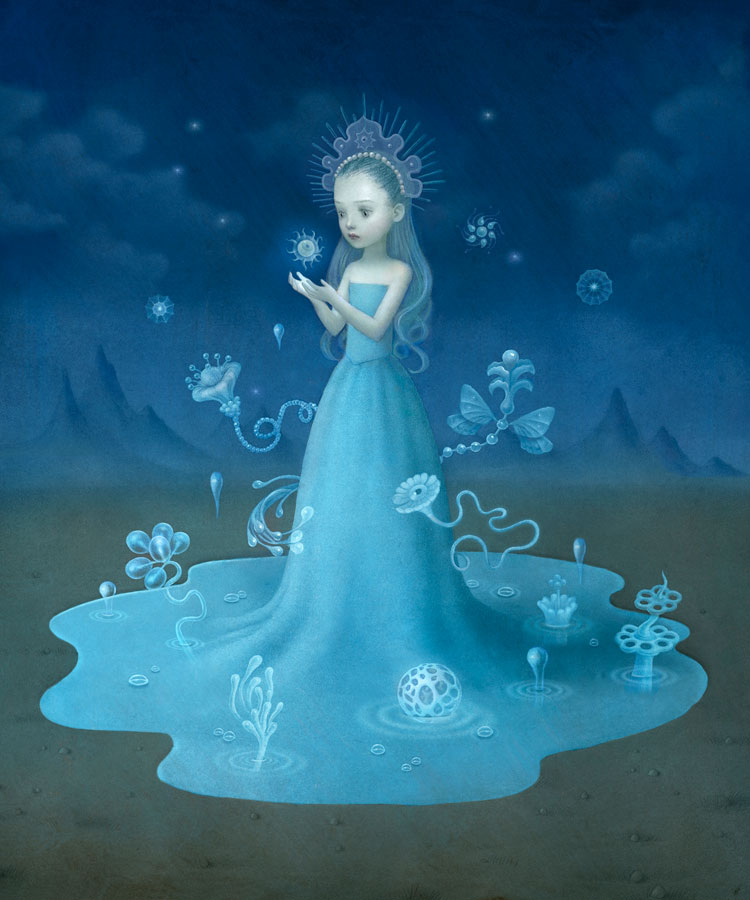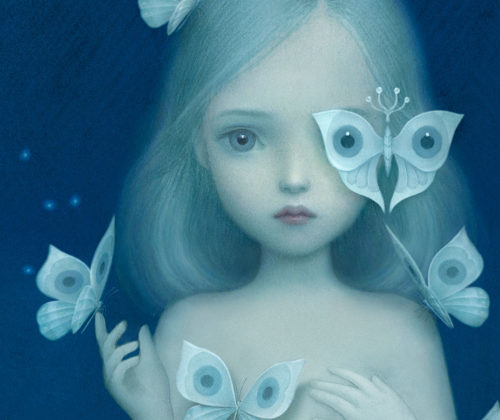 RISVEGLI
Project for the national pavilion of the Republic of San Marino
59th International Art Exhibition of La Biennale di Venezia 2022
With my work I try to explore the mystery, the transformation and the sacred. My anthropomorphic creatures exist between a waking state and a dream state, they try to illuminate the invisible threads of connection between living beings and the environments in which they live. The depictions of flora and fauna blend with human and animal characters. Darkness and light are in constant play and I try to maintain a delicate balance between the two.
I am inspired by mythology, my works are populated by fantastic creatures and symbols, inhabitants of worlds that seem to exist at the dawn of creation, where magical and transcendent discoveries take place. Hybrid creatures, metamorphoses that serve as an extension and connection with nature. Humans wearing animal masks and contemplating their own dual nature. Beings that seem to exchange mysterious gifts.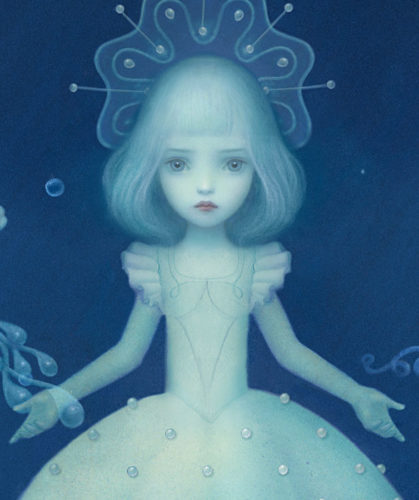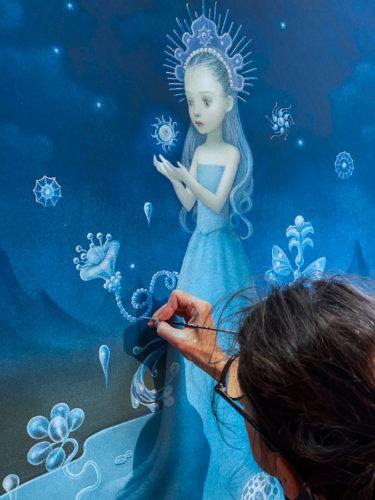 In these works the currency is typically the heart, soul and conscience. They are representations of an exchange of power between beings, with multi-level interpretations. They tell of a new communion with the non-human, with the animal and with the earth, enhancing a sense of affinity between species.
Nicoletta Ceccoli