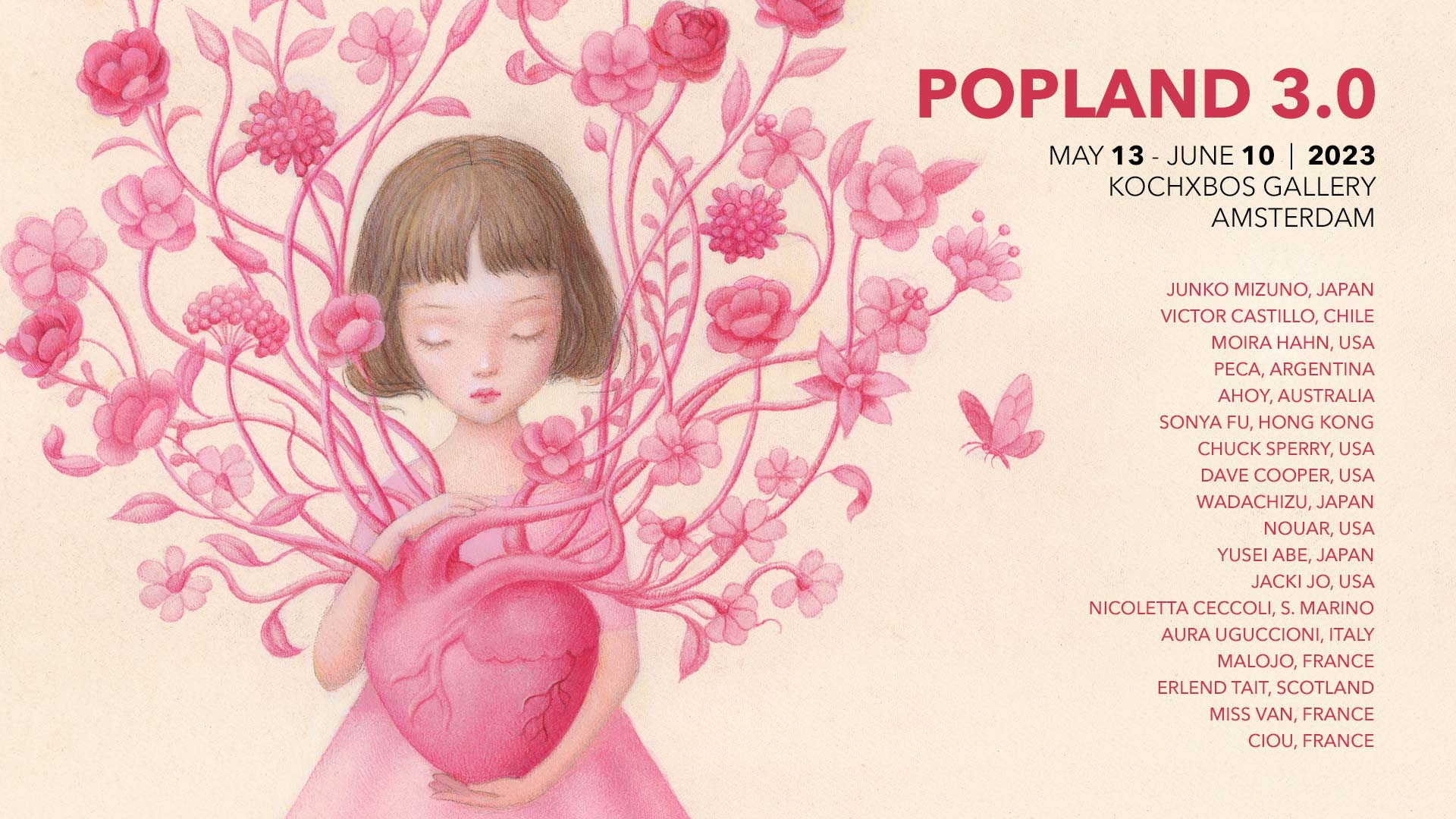 POPLAND 3.0
Group show
I will be part of POPLAND 3.0, a Group Show with many amazing artists at KochxBos Independent Gallery in Amsterdam.
Opening May 13th. The show run until June 10th.
POPLAND 3.0, a magnificent melange of artists curated by Ciou.
Welcome, Popsurrealism friends from all over the world!
For the third time in a row artist Ciou (Toulouse, FR) has curated the créme de la créme of Pop Surrealism Art. She has done an great job with bringing together the best, internationally renowned artists and emerging talent for Popland 3.
The amazing line up is: Junko Mizuno, Japan – Victor Castillo, Chile – Moira Hahn, USA – Peca, Argentina – AHoy, Australia – Sonya Fu, Hong kong – Chuck Sperry, USA – Dave Cooper, USA – Wadachizu, Japan – Nouar, USA – Yusei Abe, Japan – Jacki Jo, USA – Nicoletta Ceccoli, San Marino – Aura Uguccioni, Italy – Malojo, France – Erlend Tait, Scotland – Miss Van, France and Ciou, France.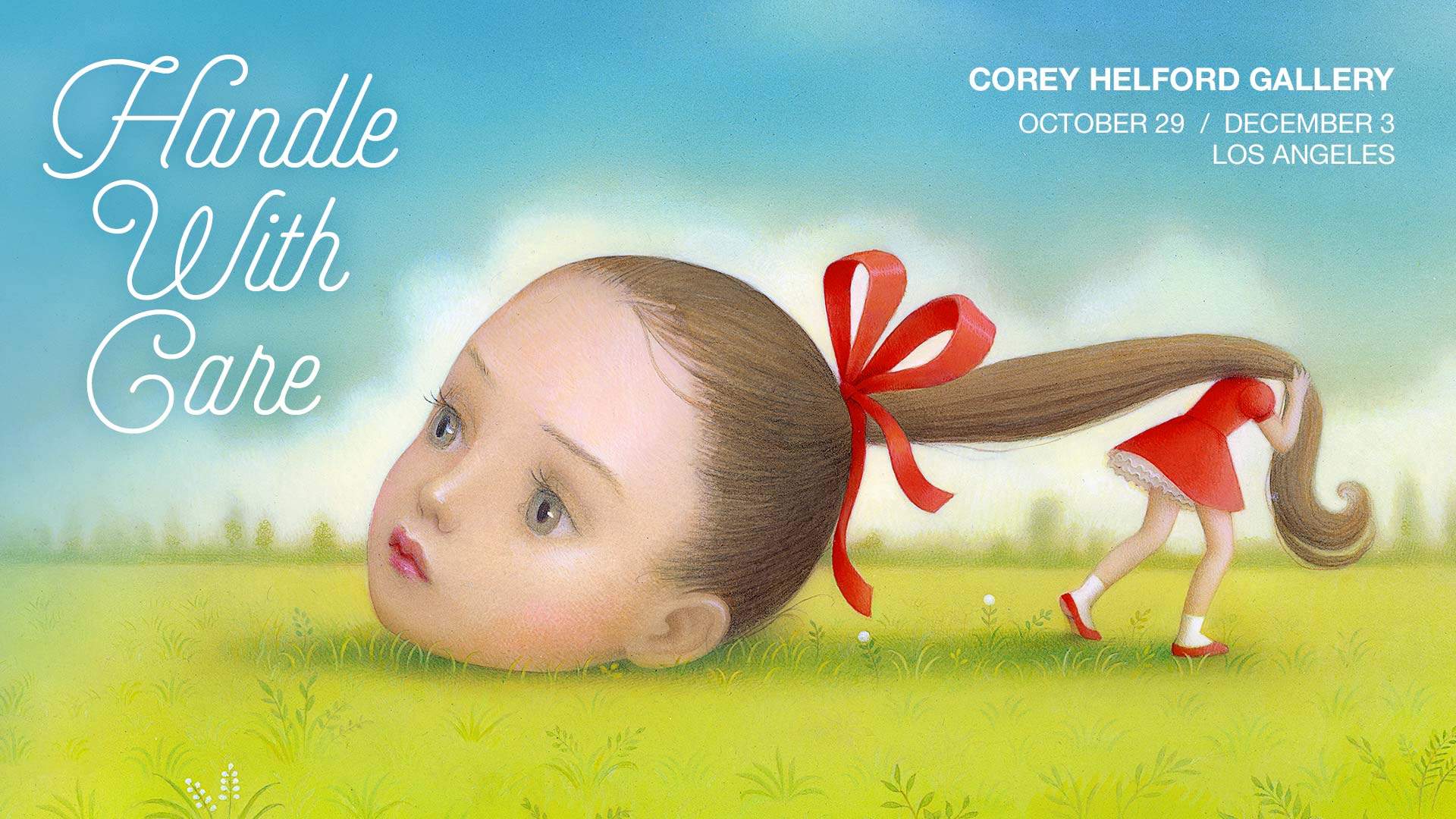 HANDLE WITH CARE
Exhibition
Corey Helford Gallery in Los Angeles
October 29th – December 3rd, 2022
These new artworks show our fragile nature as humans. I blend the childlike and innocent with the grotesque by painting porcelain toys that become biological beings, sometimes wounded, disturbing to look at, despite the adorable look of the figures. Elements of the grotesque and the cute break down, pulling the viewer between these opposing poles. Just like in life, you can see a duality in these works. Nothing is completely black or white. You can't have the sweet without the bitter.
These works reveal my fears, are a way to fight against constraints of tradition, to seek power, independence, creativity, spirituality and magic.
Please contact sherri@coreyhelfordgallery.com for preview lists and all inquiries.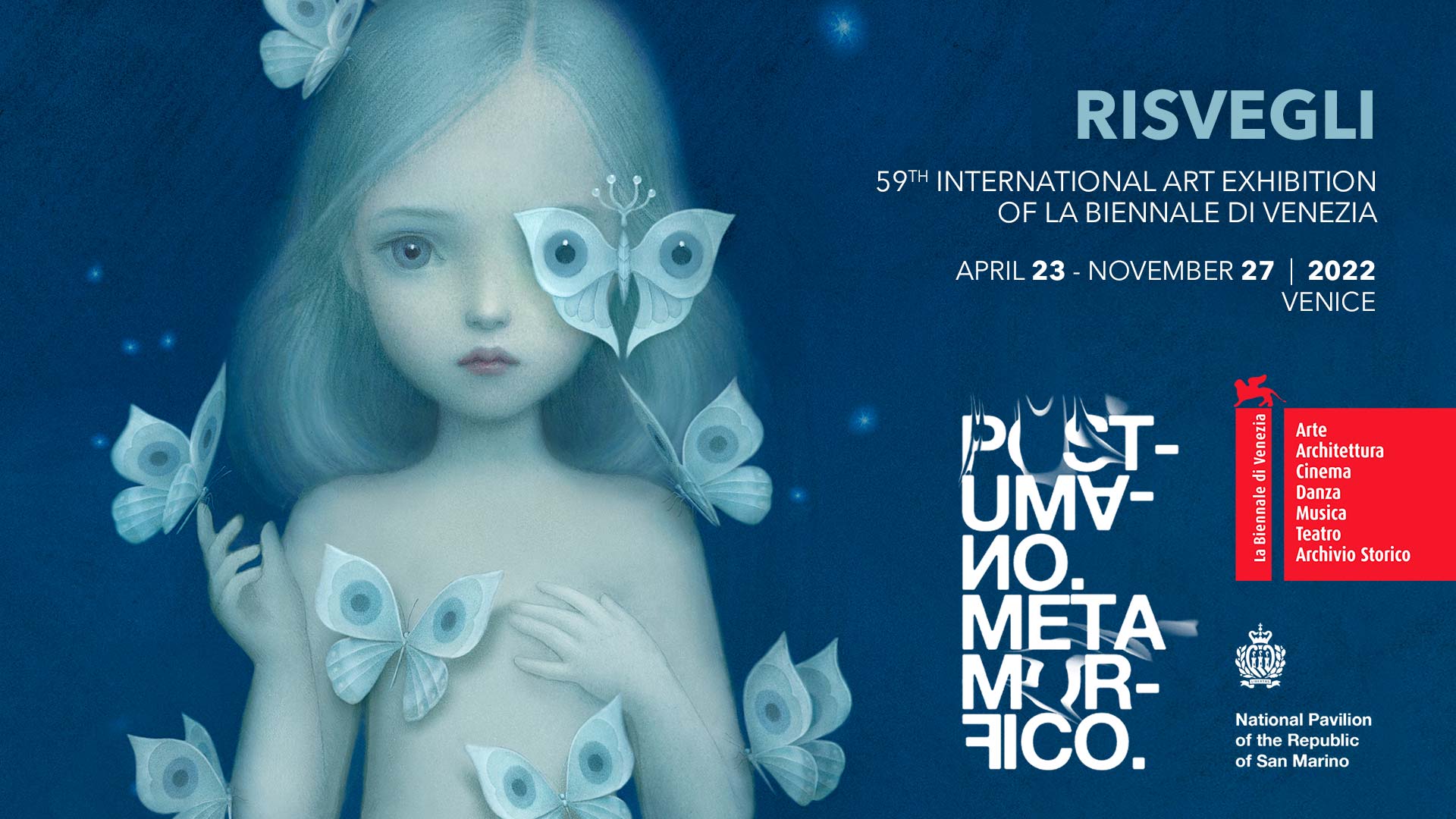 RISVEGLI
Project for the National Pavilion of the Republic of San Marino
59th International Art Exhibition of La Biennale di Venezia
April 23 – November 27 2022
Palazzo Donà Dalle Rose | Fondamenta Nove, Cannaregio 5038, Venice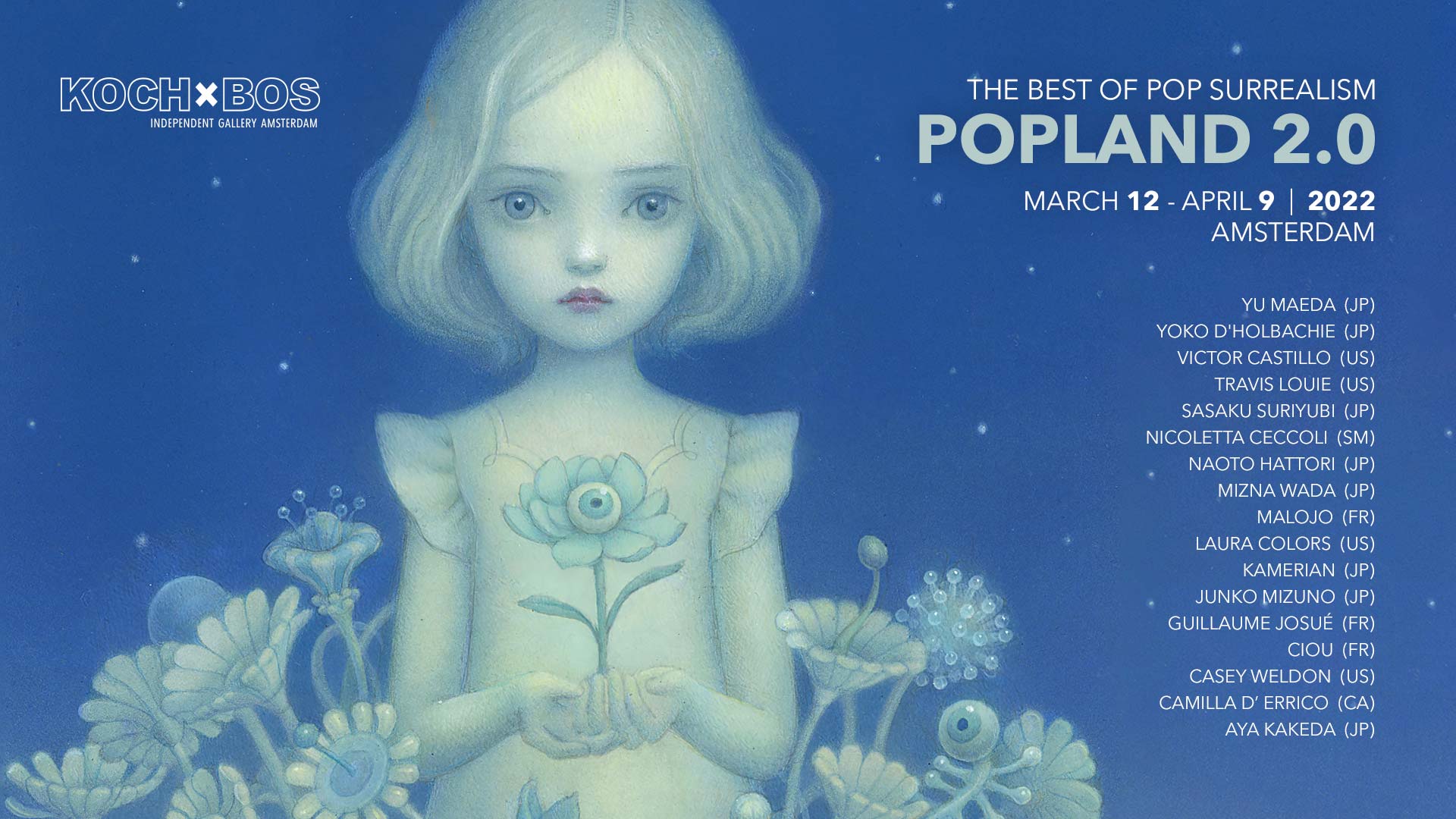 POPLAND 2.0
Group show
I will be part of POPLAND 2.0, a Group Show with many amazing artists at KochxBos Independent Gallery in Amsterdam, curated by Ciou.
Opening March 12th. The show run until April 19th.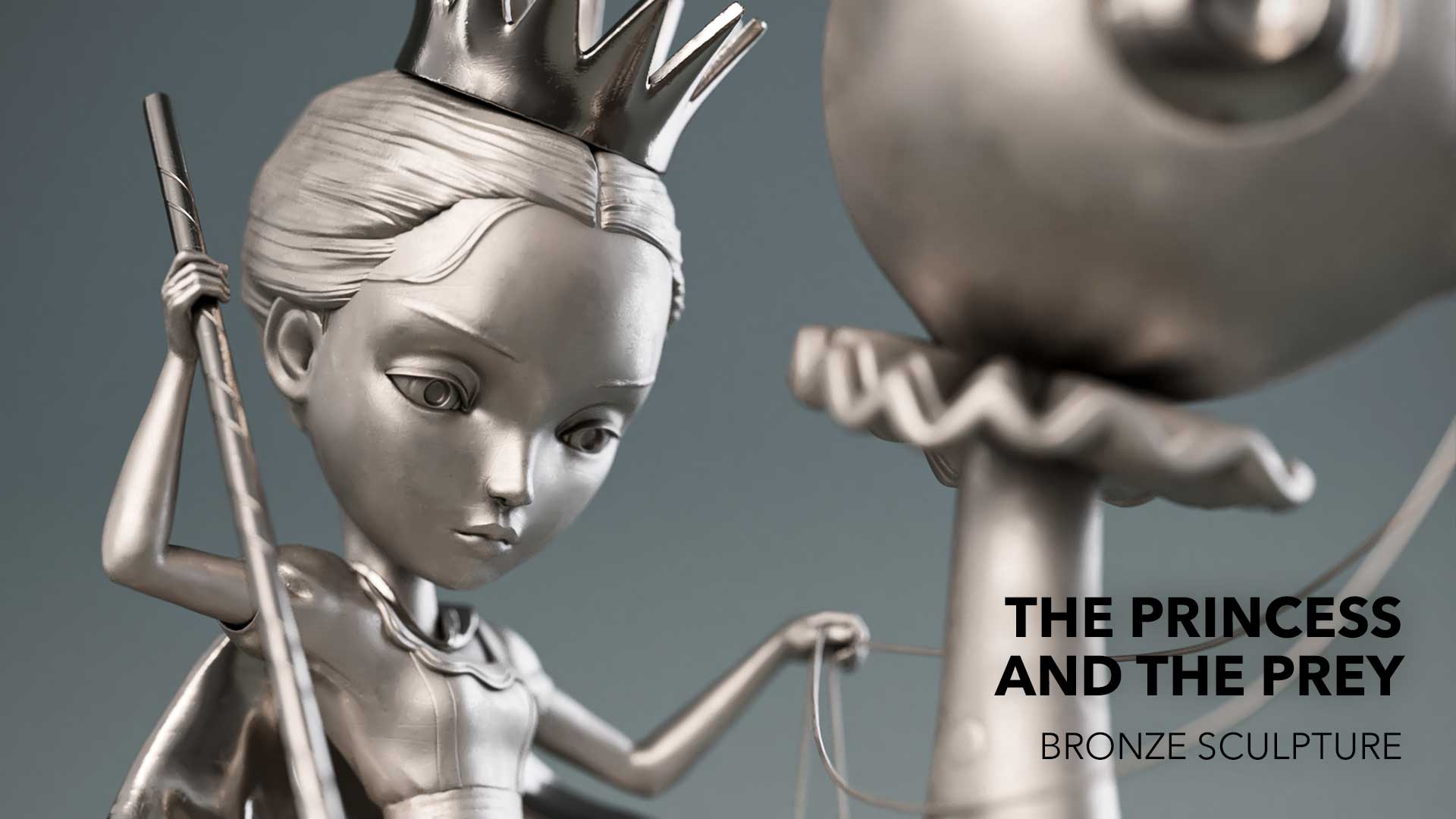 The princess and the Prey
Limited edition bronze metal sculpture
I am glad to share with you my first art figure. Mae gallery created, with my collaboration, a limited edition bronze metal sculpture of my artwork 'The Princess and the Prey'.
Size: 34 x 37 x 23 cm.
Sculpture weight: approx. 11 kg (24 lbs).
All Bronze colorway Edition: 50.
Edition number Etched on the Base of each sculpture.
Comes with Certificate of Authenticity. WoodBox Packaging.
Estimated shipping: end Q2. 2022 – delays may occur due to Covid.
Only available for early ordering through Mae gallery Japan.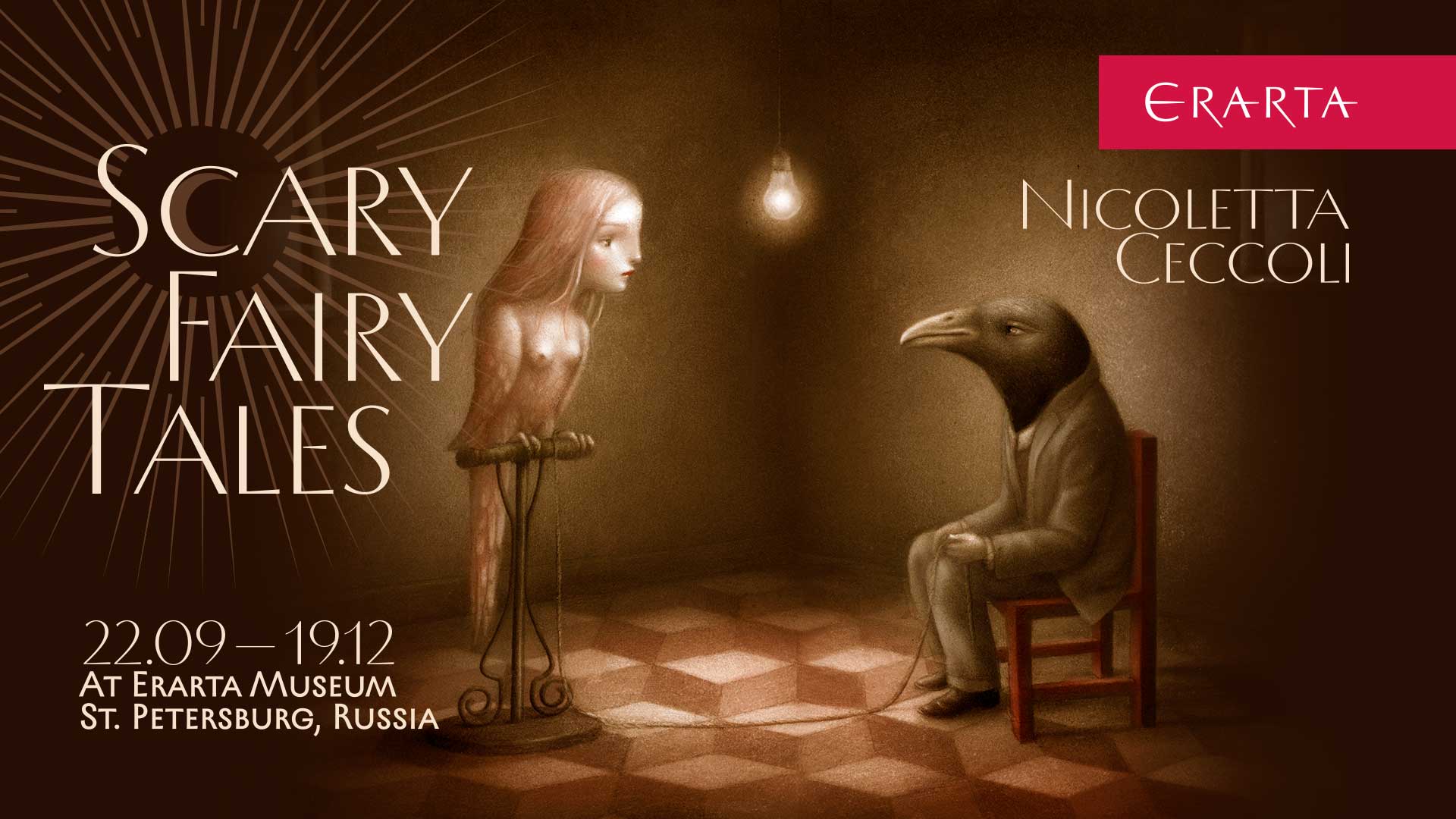 Scary Fairy Tales
Solo show
September 22 – December 19 2021
Saint Petersburg, Russia.
Erarta Museum presents an exhibition of 47 artworks by the artist Nicoletta Ceccoli – a dollhouse world percolating with very unchildlike preoccupations
What immediately catches the eye in the artist's works showcased at Erarta Museum is the doll-like beauty, tenderness, and youth of her characters. However, the longer one scrutinises these lovely features, the clearer it becomes that all pictures are shot through with a kind of ruthlessness inherent in traditional fairy tales. Ceccoli's girls demonstrate a peculiar mixture of bloodthirstiness and meekness.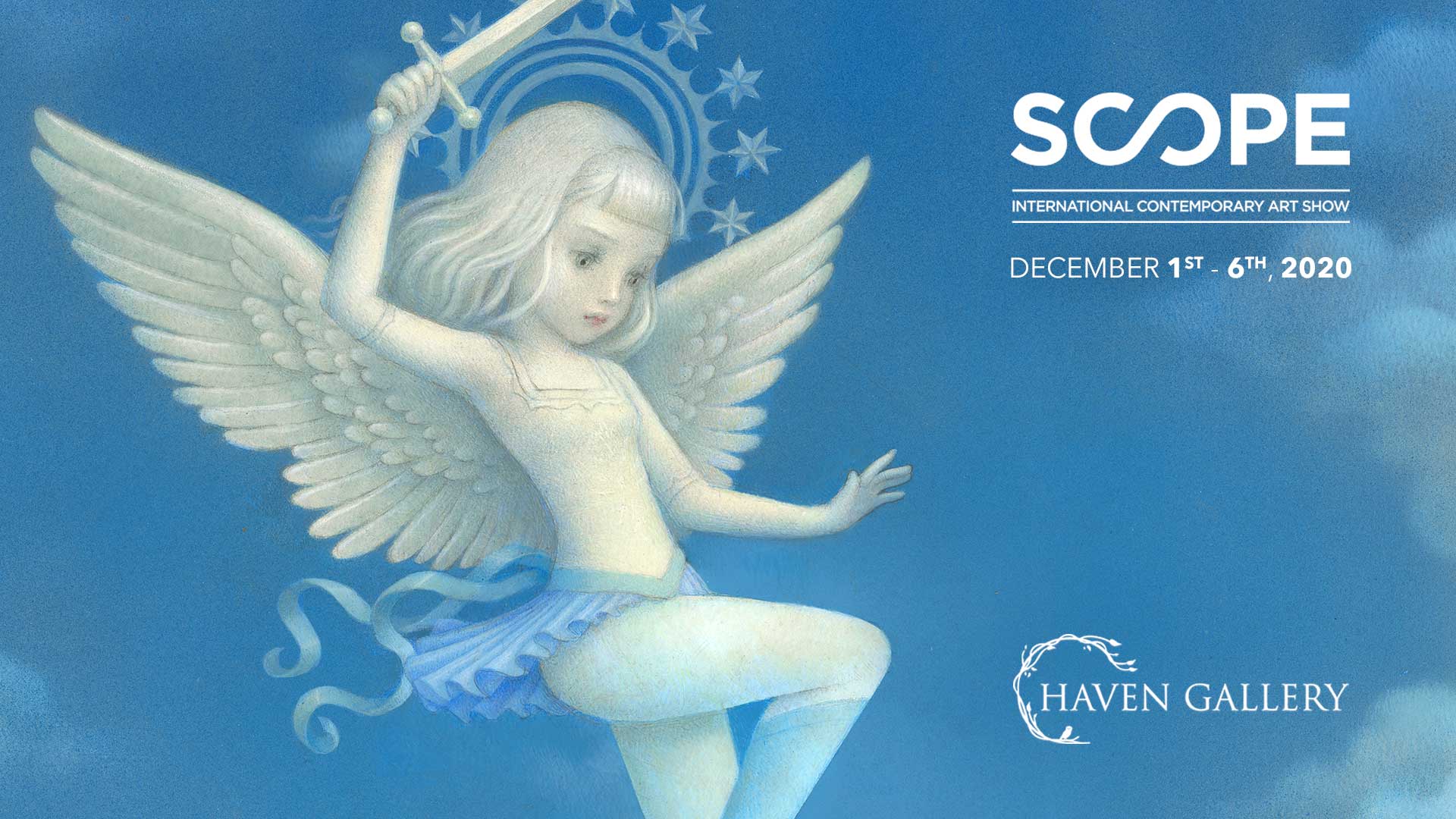 SCOPE
International Contemporary Art Show
I will take part with Haven gallery to SCOPE Immersive Miami Beach this December. Visit their virtual booth #121, December 1-6th, 2020.
An online preview will be available on the gallery website with advance preview inquiries furnished upon request. Please email them at info@havenartgallery.com for more details. The presented works will be hung at Haven Gallery West (90 Main St, Northport, NY 11768) in Northport and available for viewing during normal business hours (Wednesday – Sunday 1-6pm).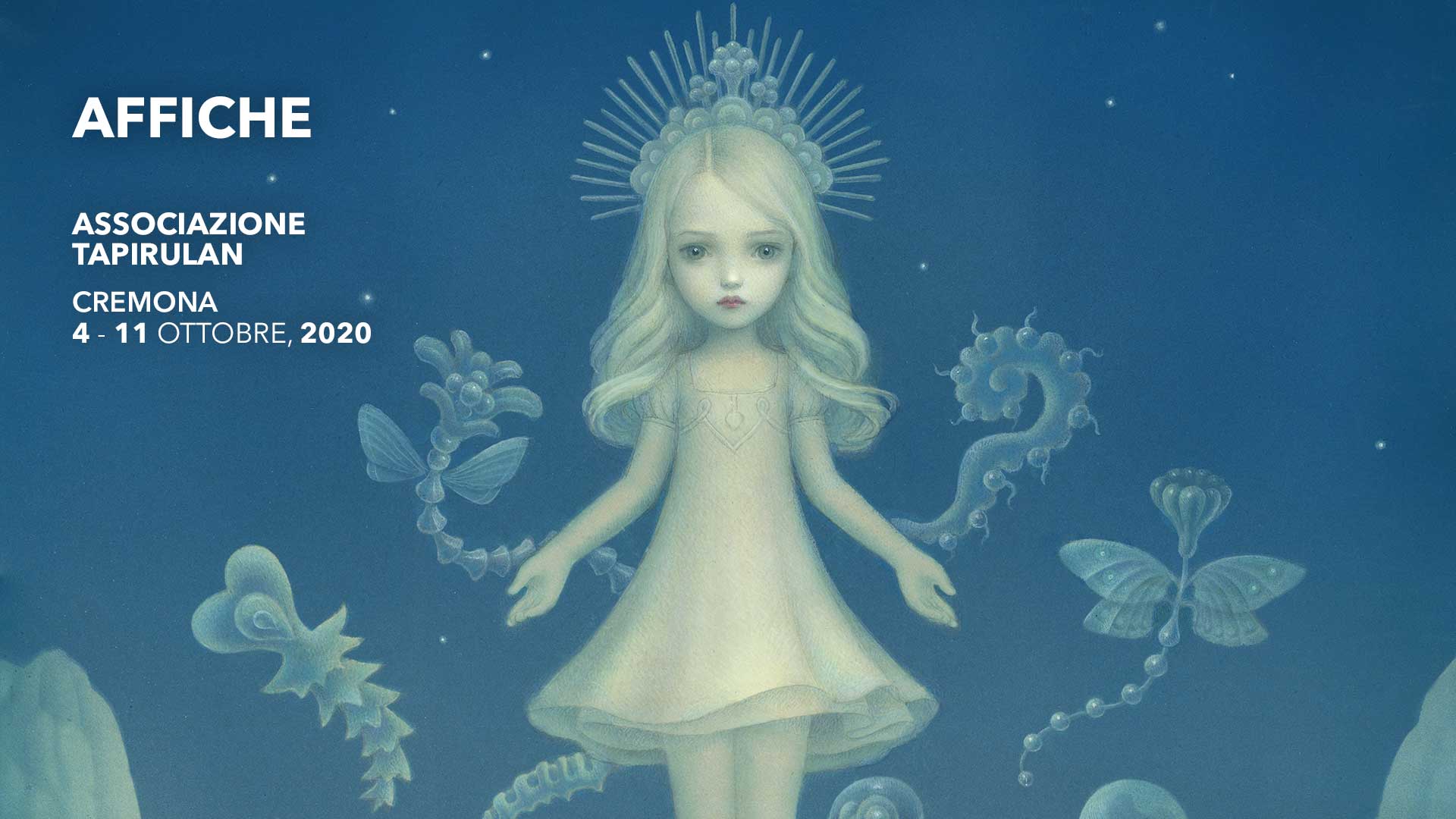 AFFICHE
La mostra a cielo aperto lunga 20 chilometri
Sarò a Cremona domenica 4 ottobre per l'apertura di una mostra di miei lavori, ci saranno stampe e qualche originale che racconta il mio percorso di illustratrice. La mostra proseguirà fino al 22 novembre.
Partiremo alle 10,30 da Tapirulan per un giro in bici per le vie della città dove saranno affissi per una settimana manifesti che riproducono 43 dei miei lavori.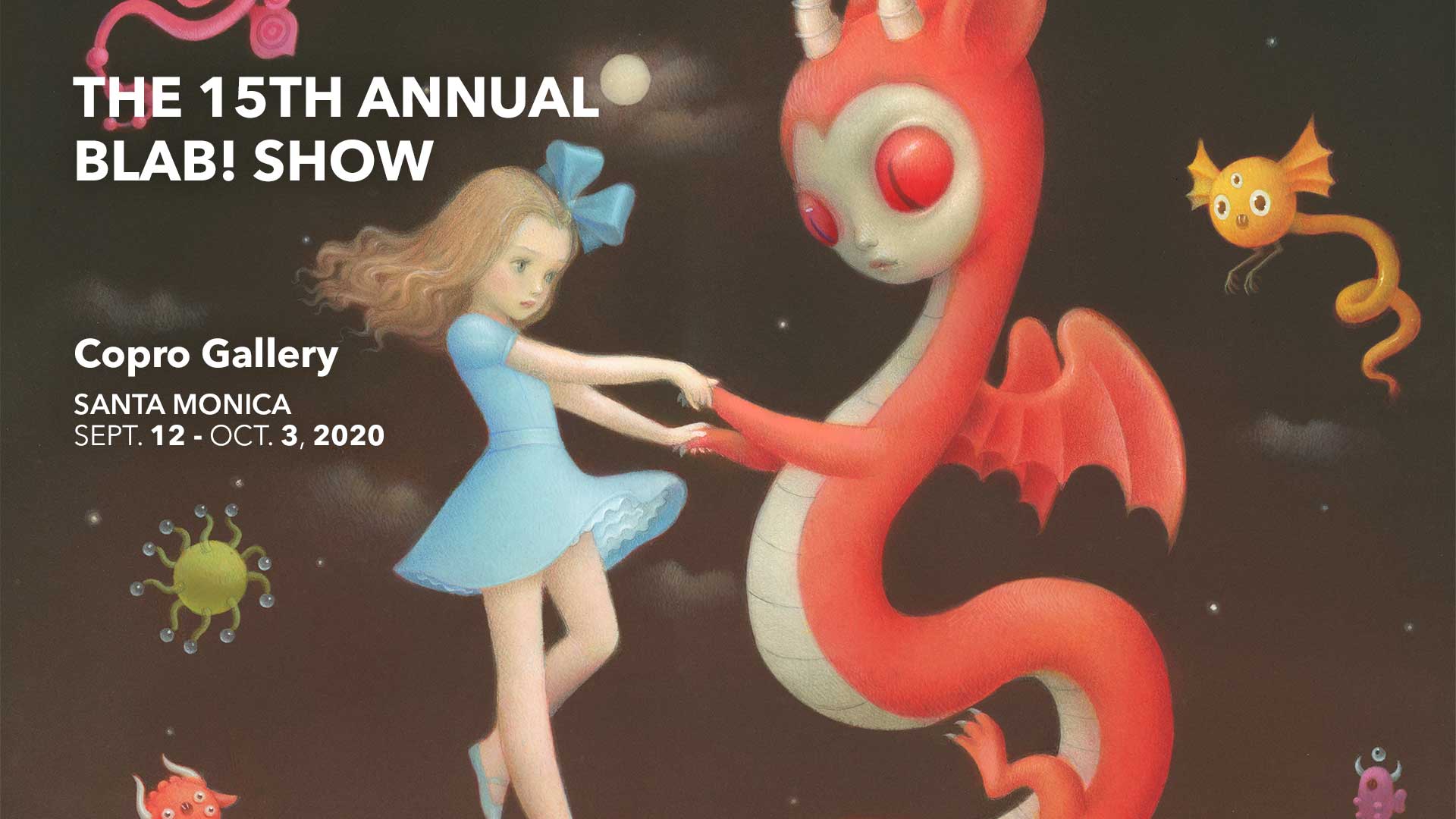 THE 15TH ANNUAL BLAB! SHOW
Group show
I did a new artwork for 'THE 15TH ANNUAL BLAB! SHOW. A group exhibition curated by Monte Beauchamp at Copro Gallery in Santa Monica. An ecclectic array of artists featuring the masters & upcoming best of 2020 in Fine Art and Illustration.
The show is running 12th sept. through 3rd oct., 2020.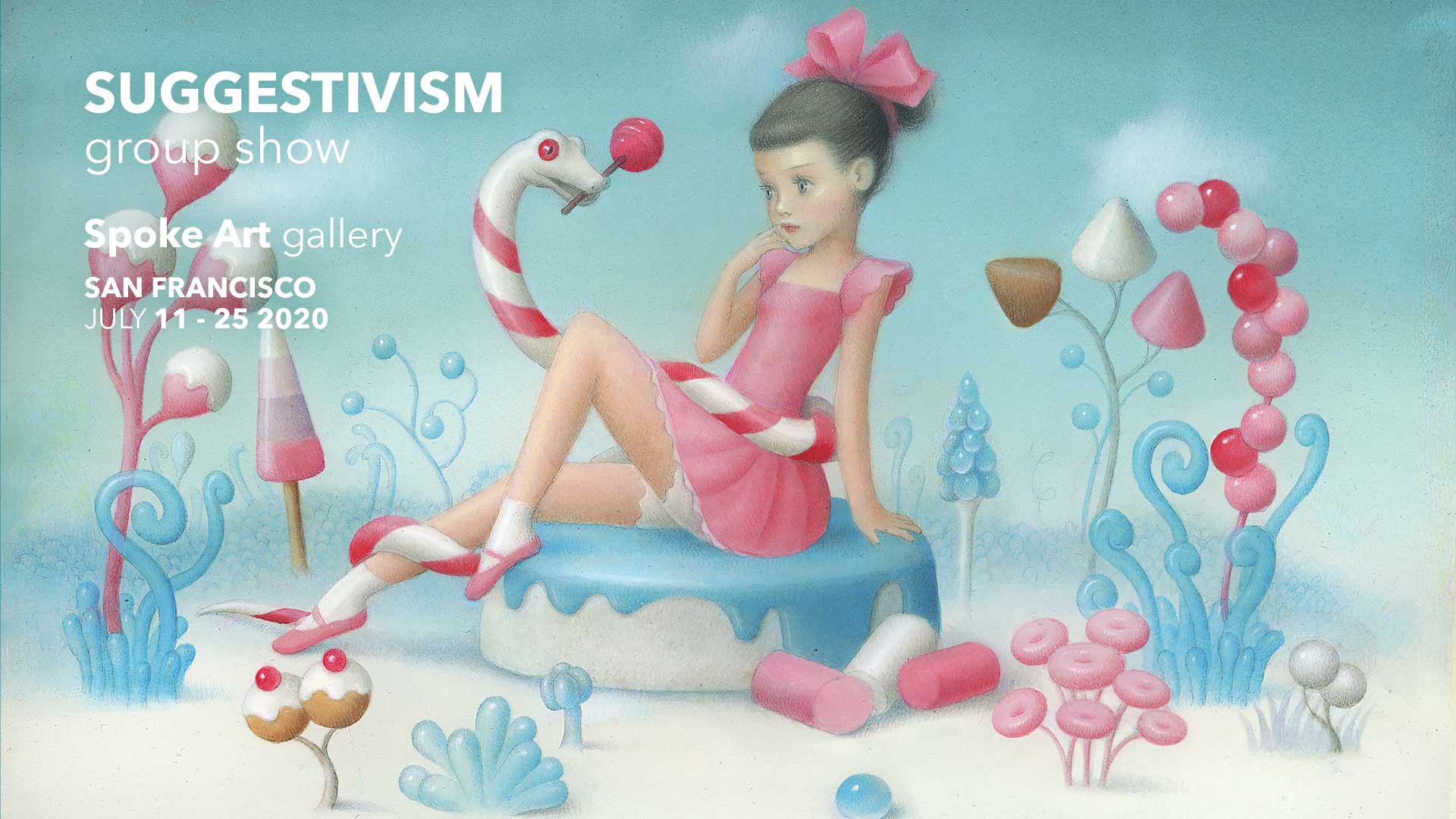 SUGGESTIVISM
Group show
I'm taking part to the 'Suggestivism' group show exhibition.
Curated by Nathan Spoor at Spoke Art gallery in San Francisco, featuring over 35 internationally renowned contemporary artists.
Due to COVID-19, the exhibition will not be open to the public. The gallery will be holding a virtual walkthrough of the exhibition on their Instagram account @spoke_art on Saturday, July 11th at 3pm Pacific.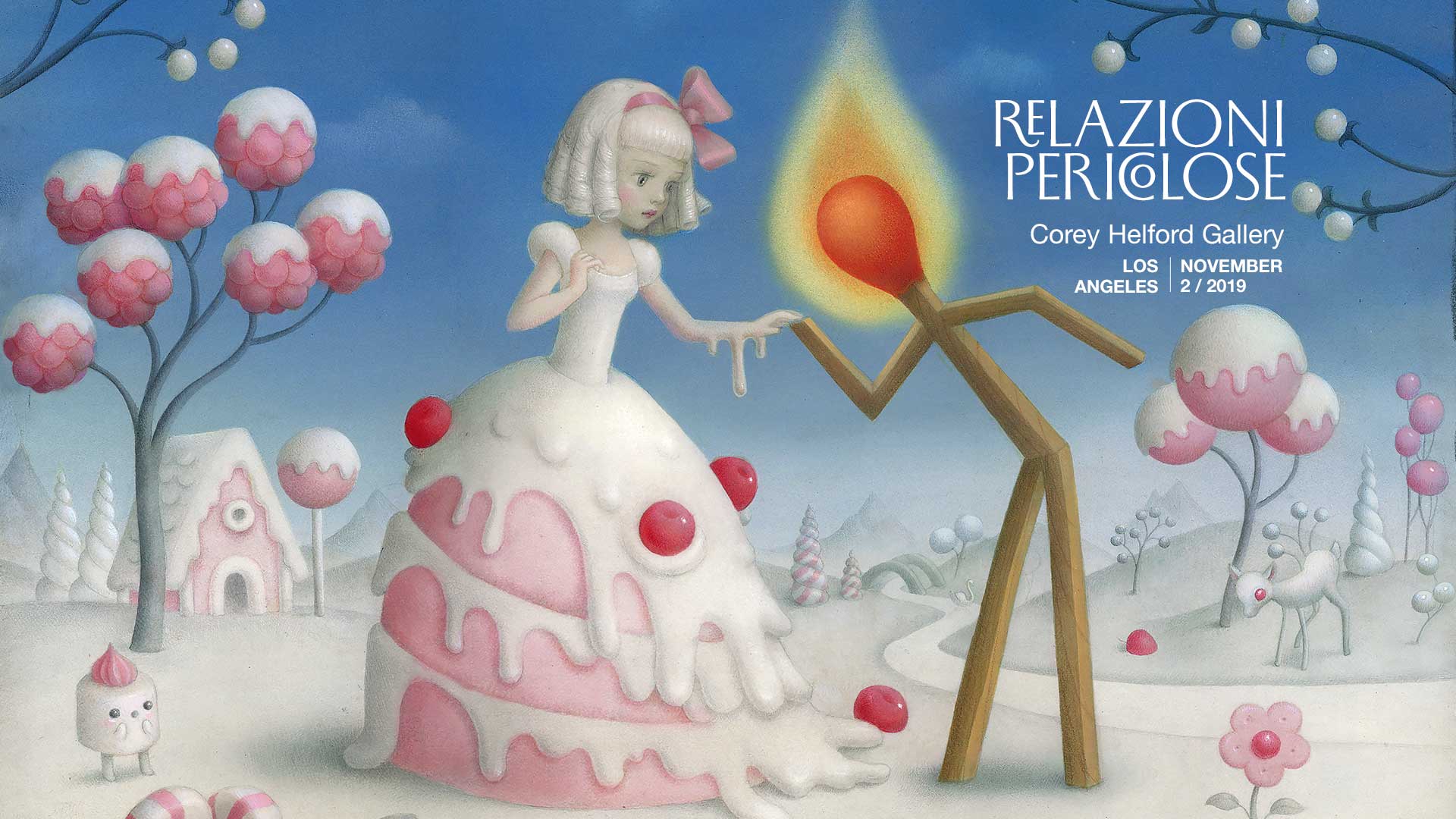 RELAZIONI PERICOLOSE
Exhibition
I am having a new exhibition at Corey Helford Gallery in Los Angeles.
November 2 – December 7, 2019.
Please contact sherri@coreyhelfordgallery.com for preview lists and all inquiries.
GRAMMATICHE BAMBINE
Intervista
La giornalista Cristina Faloci mi ha intervistato durante il programma "La Lingua Batte" andato in onda su Rai Radio 3 il 06/01/2019.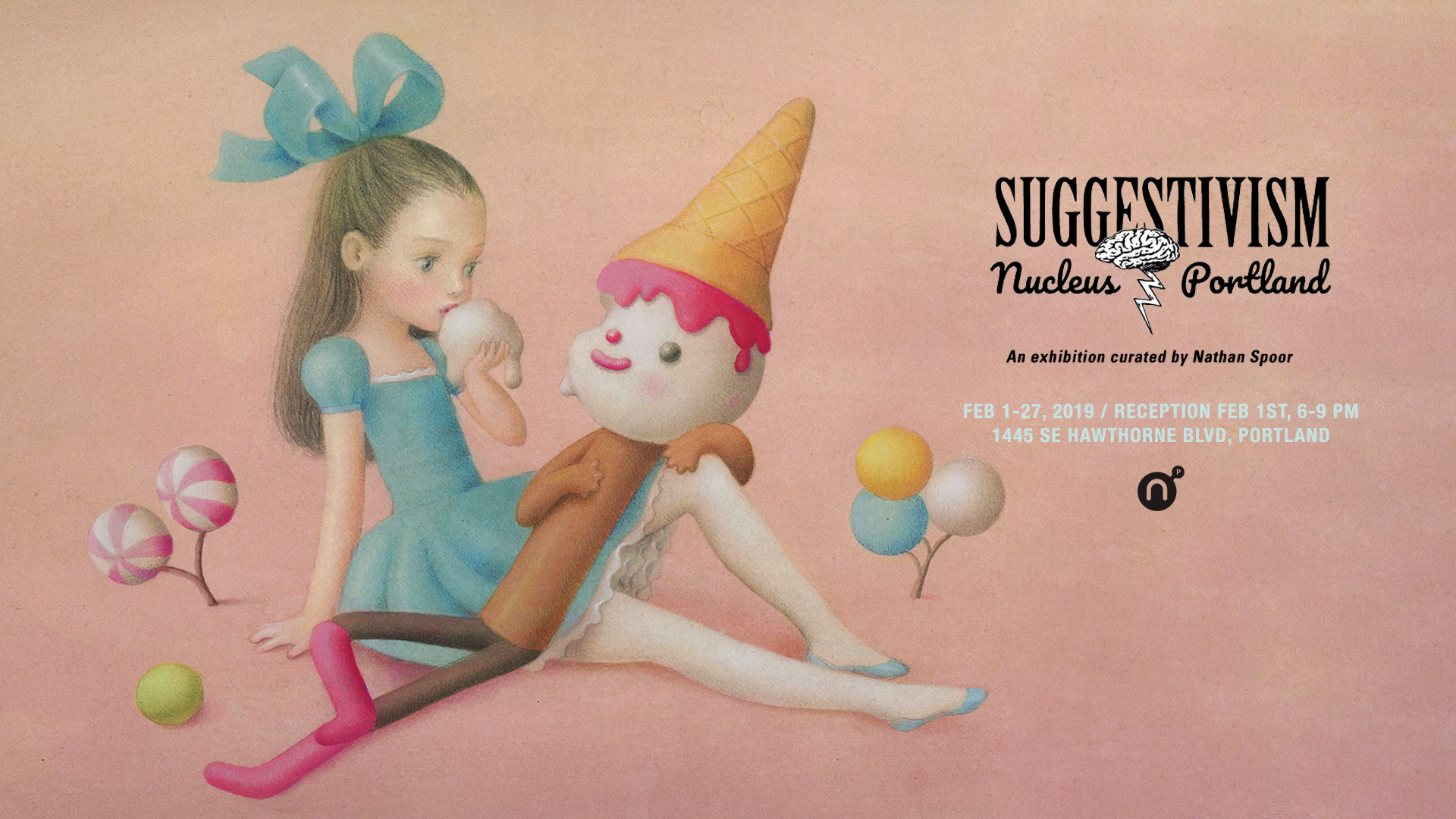 SUGGESTIVISM
Exhibition
I am taking part to the 'Suggestivism' group show, curated by Nathan Spoor at Nucleus gallery in Portland.
The Show runs February 1 – 27th.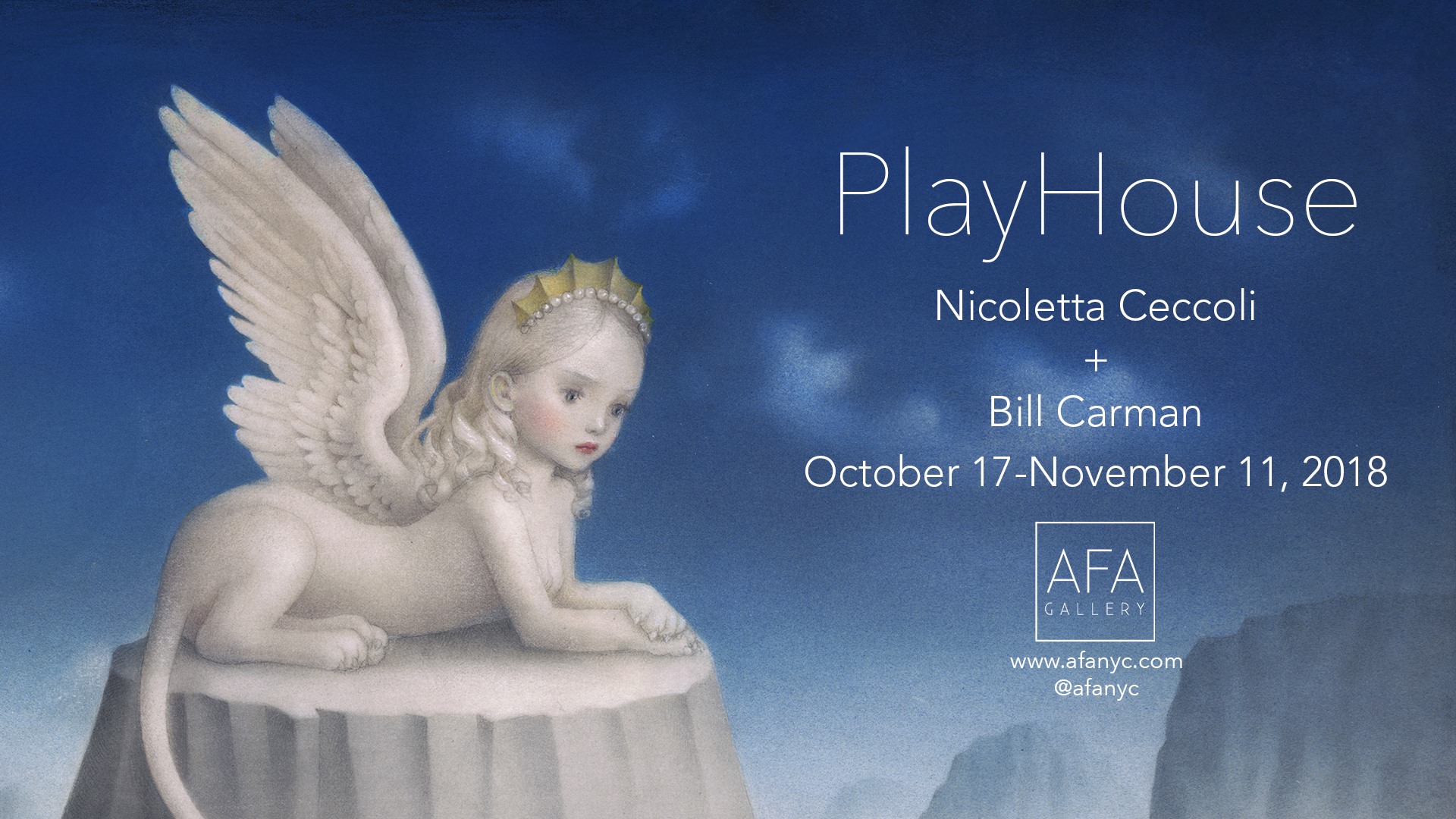 PLAYHOUSE
Exhibition
October 17th – November 11th
New York, AFA Gallery